Crisps were an integral part of all Irish kids diets at one point. Whether we were allowed them or not, we were always craving a packet.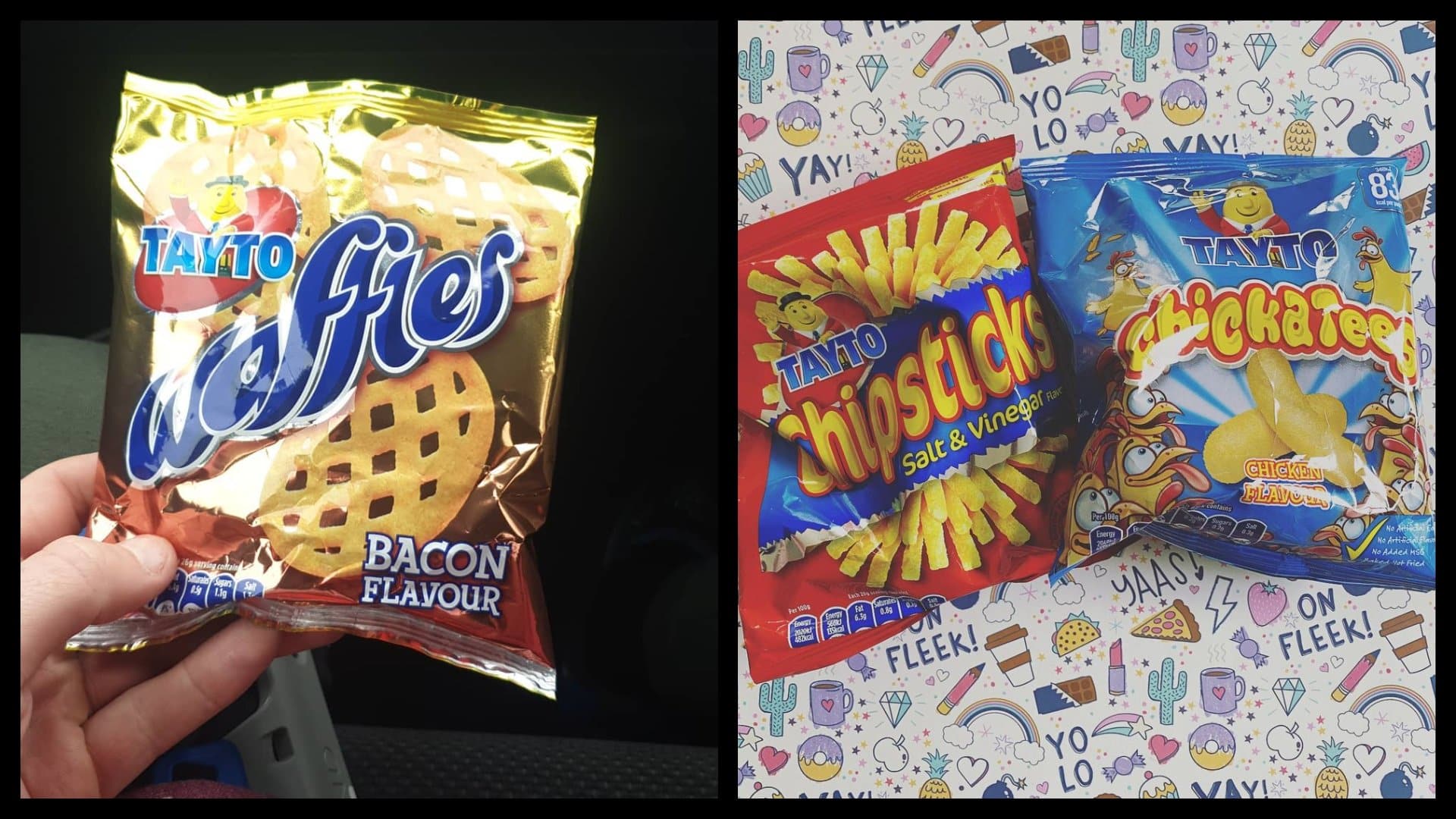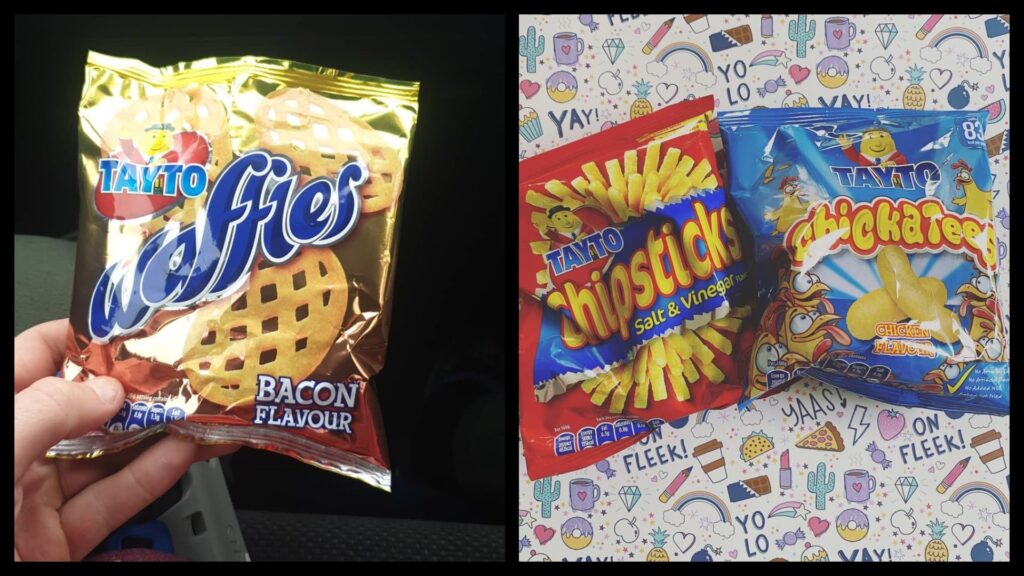 In the mood for a tasty savoury snack? Let's take a look at the top ten best Irish crisps we all know from childhood to bring back some tasty memories.
They may be known as chips or potato chips in other countries, but to us Irish folk, they will always be known as crisps.
Considering we are big fans of potatoes and have been for generations now, it was about time that someone invented the Irish crisp – something different from the others that existed around the world.
The original crisp may have been invented in England in 1817. Still, it was an Irish man named Joseph 'Spud' Murphy who came up with the brilliant and, some would say, life-changing idea to add flavour during the manufacturing.
Obviously, some trial and error was to be expected, but the end result is legendary and what we still love to snack on today, but let's not get ahead of ourselves.
For now, we're going to take a look at the top ten best Irish crisps we all know from childhood.
Meanwhile in Ireland's top facts about the best Irish crisps we all remember from childhood
Hunky Dorys was created in Drogheda in County Louth back in 2007. It has since boomed in popularity, thanks to its taste and humorous marketing campaigns.
Tayto is Ireland's most popular crisp brand. It produced the first flavoured potato crisps in the world, and was founded in County Meath in the 1950s.
Popular local crisps Banshee Bones are also made by Tayto. Their shapes are reflective of bones, giving it a unique appearance and living true to the Banshee omen.
Available from the 1970s, Chipsticks are made by popular UK brand Walkers, but would have been very popular in Ireland regardless during your childhood.
Bacon Fries are also another product of Tayto. They are synonymous with Irish bars and pubs and have a unique smoky taste and flavour.
10. Hunky Dorys – the thick crisp we all love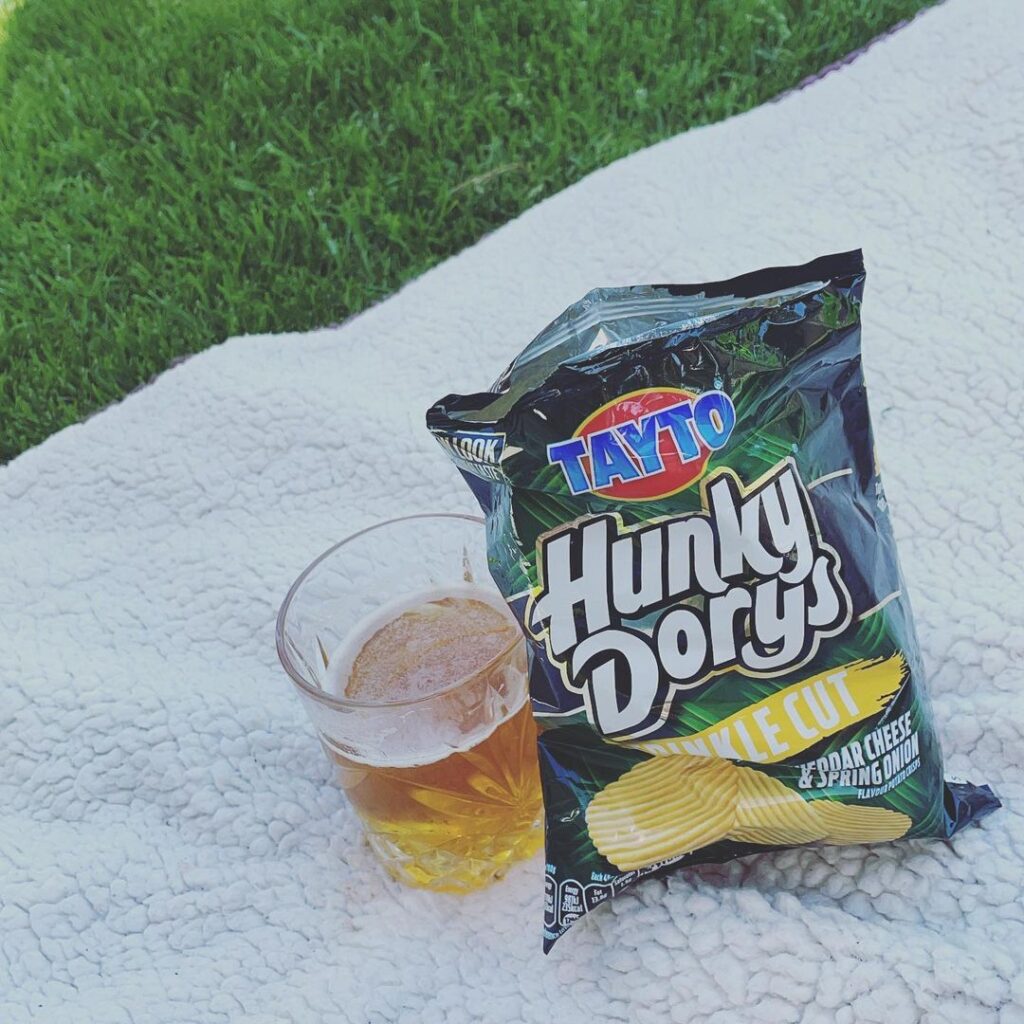 Introduced to us in 1996 as the alternative to the standard crisp, the Hunky Dorys were a thicker, crinkle cut crisp with heaps of flavour.
Variations include salt and malt vinegar, buffalo, and cheddar cheese and spring onion. These certainly fit the description of best Irish crisps we all know from childhood.
9. Hot Lips – for the ones who liked a spicy kick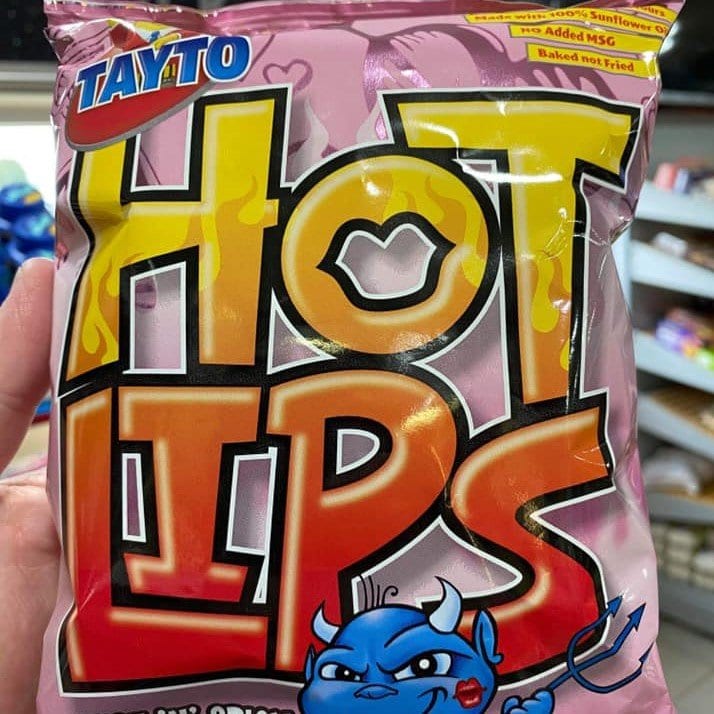 The hot and spicy crisps, known as Hot Lips, were a favourite for anyone who liked a bit of kick to their crisp.
Related: On the alternative, do you remember any of these top 10 sweet's from growing up in Ireland?
8. Chickatees – our favourite chicken crisp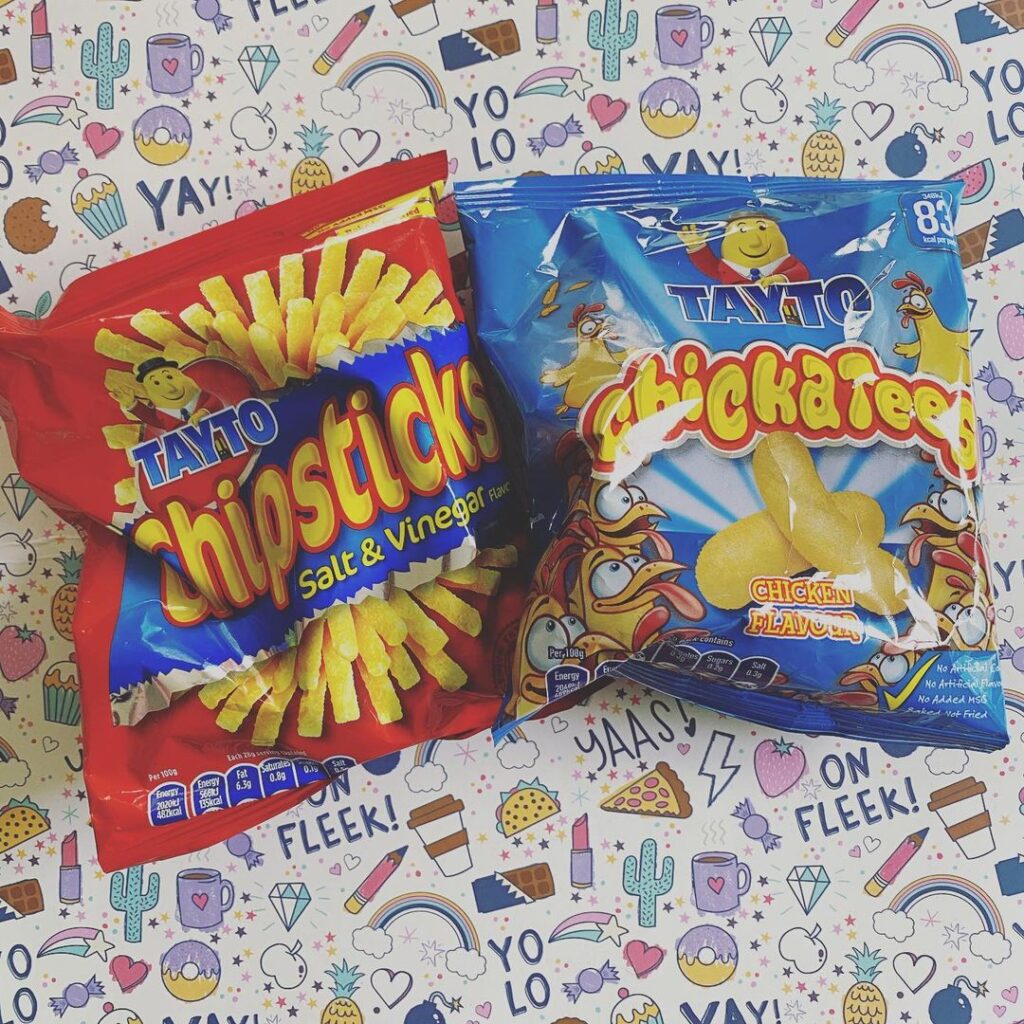 These chicken flavoured crisps stood out from the rest. They offered a unique taste, while the puff style texture made them a light but tasty snack.
7. Bacon Fries – the pub crisp
As kids, we were sometimes brought to a pub with our parents, and while there, we were given the distraction of bottled fizzy drinks and, of course, bacon fries while they had their pints and chats.
These were always known as the pub crisp, and it was quite exciting when you got your hands on a packet as it didn't happen very often.
6. Chipsticks – the ones we could eat all day long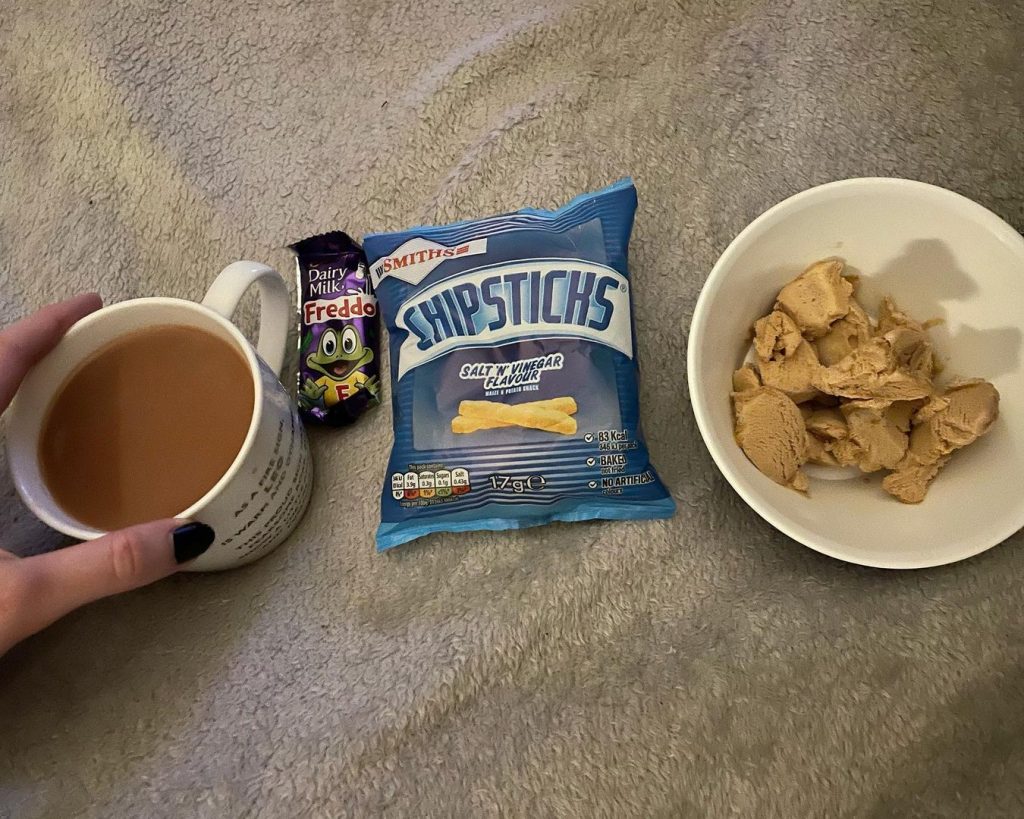 Just as onion rings replicated onion rings, these delicious snacks were made to replicate chips, something we all love from time to time.
A few packets of these and your tongue would lose its feeling, but we sure did love them.
5. Banshee Bones – the scary crisps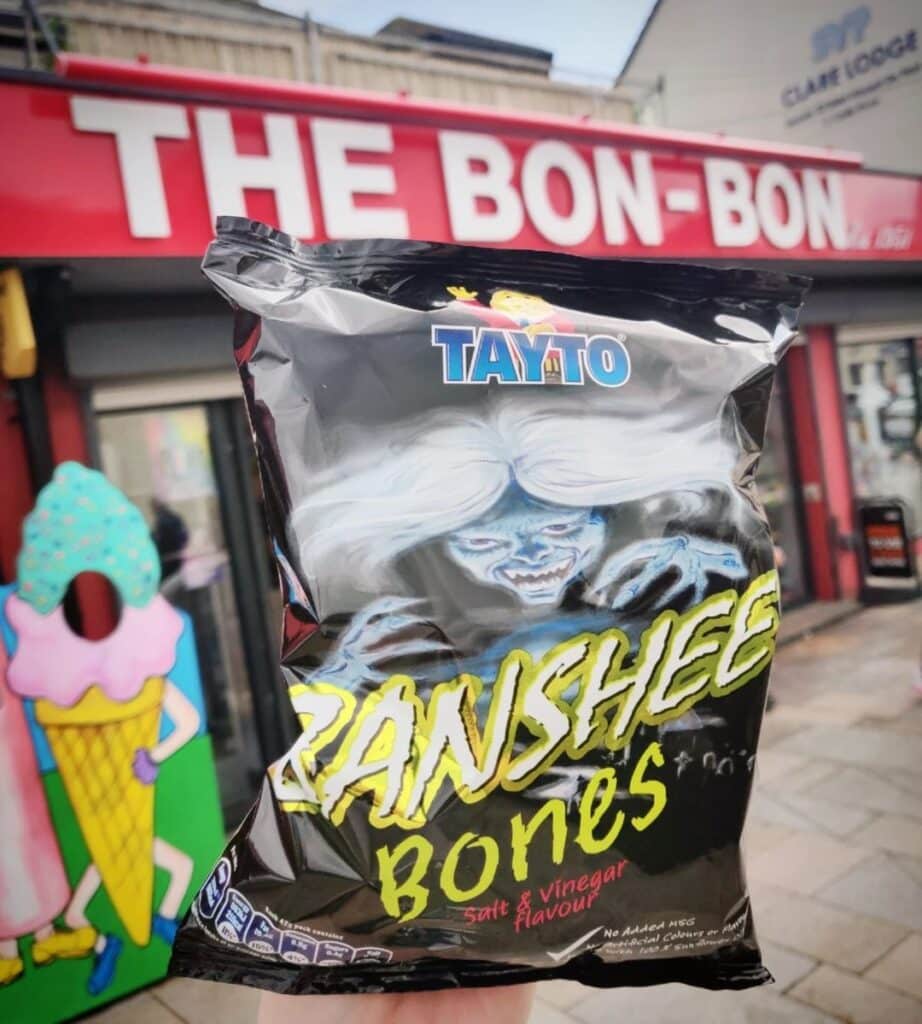 The scary banshee appeared on the front of these crisps and was a face that terrified us.
In Irish folklore, the banshee is said to be a fairy whose loud scream is the omen of death. However, we're pretty sure we didn't know this as kids.
Read more: Keeping in Halloween and (scary) theme, what do you recall of these top 5 things you'll remember if you went trick or treating in Ireland?
4. Johnny's Onion Rings – the best onion rings around
Well, you can take one guess what these tasted like? Onion rings, of course.
These were so tasty that many kids loved to gobble them up, leaving their faces and hands covered in the yummy orange coloured flavouring.
3. Waffles – the light and airy crisp
A delicious spin-off from the original Tayto is the waffle crisp with a flavour of bacon, which is definitely a packet of the best Irish crisps we all know from childhood.
2. King Cheese and Onion – a true Dublin crisp
Traditionally a brand from Dublin, this popular crisp was first seen in 1963, when it was made on Parnell Street.
Today, it is still sold everywhere, including pubs, just like our number one.
1. Tayto Cheese and Onion – the best Irish crisps we all know from childhood
Alas, we have made it to number one on our top ten best Irish crisps we all know from childhood, and of course, it is Tayto Cheese and Onion.
Now, of course, Tayto was the original crisp manufacturer and the inventor of the flavoured crisp. So, they later went on to produce many others on our list.
You could also find these crisps in salt and vinegar and smoky bacon.
Read more: Check out our article on what the top 10 best Tayto flavours are, ranked from worst to best
There you have it, a list of the ten best Irish crisps we all know from childhood, some of which still exist today.
Thanks to Tayto, many of these crisps came to life and created memories for all of us. We're excited to see what other tasty creations are coming.
Your questions answered about the best Irish crisps we all know from childhood
If you still have some outstanding questions about the best Irish crisps we all know from childhood, that's no problem. We have you covered, as here we have put together some of the most commonly asked questions about this topic.
What is the most popular crisp in Ireland?
Tayto crisps are by far and away the most popular crisp in Ireland. This is a universal opinion shared across the Emerald Isle.
What are meanies crisps?
Meanies Crisps are produced by Tayto and they are pickled onion flavoured.
What is the most popular snack in Ireland?
Tayto crisps are a very popular snack in Ireland! Others would include a crisp sandwich, a chicken fillet roll, Irish soda bread, or a chocolate bar.
What is the oldest crisps brand in the UK?
The oldest crisps brand in the UK is Smiths Crisps, the first crisp manufacturer in all of the UK. The company was based out of Cricklewood, Brent Cross Town.
NEXT: Want to become an expert in crisp sandwiches? Read our guide on how to make the perfect crisp sandwich: the Do's and Dont's