The Banshee is one of the most terrifying spirits from Irish folklore. But have you ever stopped to wonder what is a Banshee?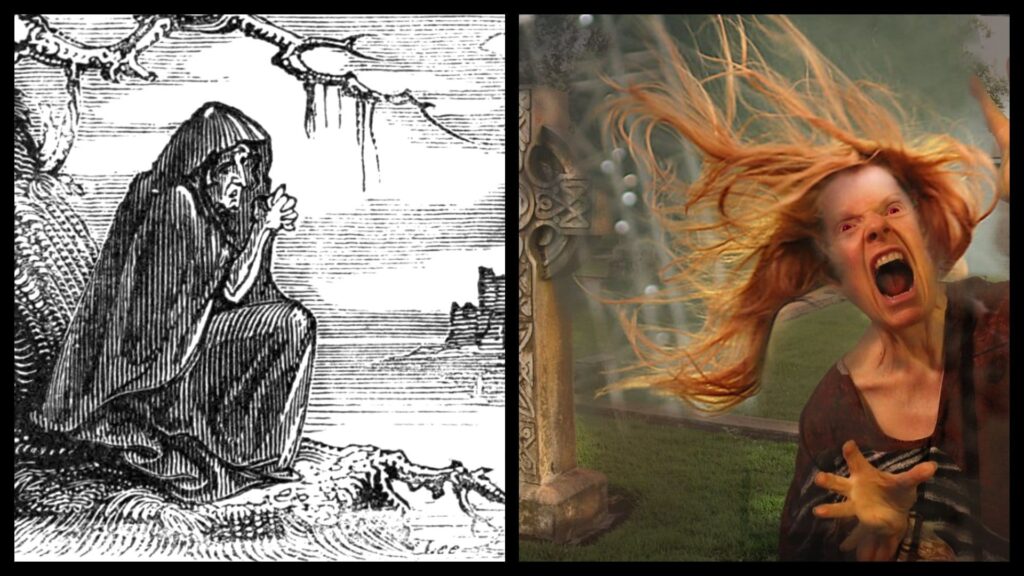 The Banshee is something we have all heard of growing up in Ireland.
At one time or another, we have heard the stories about the Irish spirit that scared us to death. But what is so terrifying about her legend?
We are here to reveal the story of Ireland's most terrifying spirit – the Banshee.
Meanwhile in Ireland's top facts about Banshees and the meaning of them
The cry of the banshee in Irish folklore is believed to be an omen of death and warns of a tragedy in your family.
The wail, or cry, of a banshee is known as "keening". This is a unique type of howling that was historically performed at Irish funerals.
While the banshee still holds mythical sway in Ireland in the modern day, the concept of a banshee dates back to ancient Celtic beliefs in supernatural beliefs and spirits.
Banshee in Irish is "Bean Sí", which translates to "woman of the fairy mound" in English.
Another unique facet of the mythical and ancient belief in banshees is that each banshee is thought to be ascribed toa family and only appears for members of that particular family.
So, what is a Banshee? – the meaning and description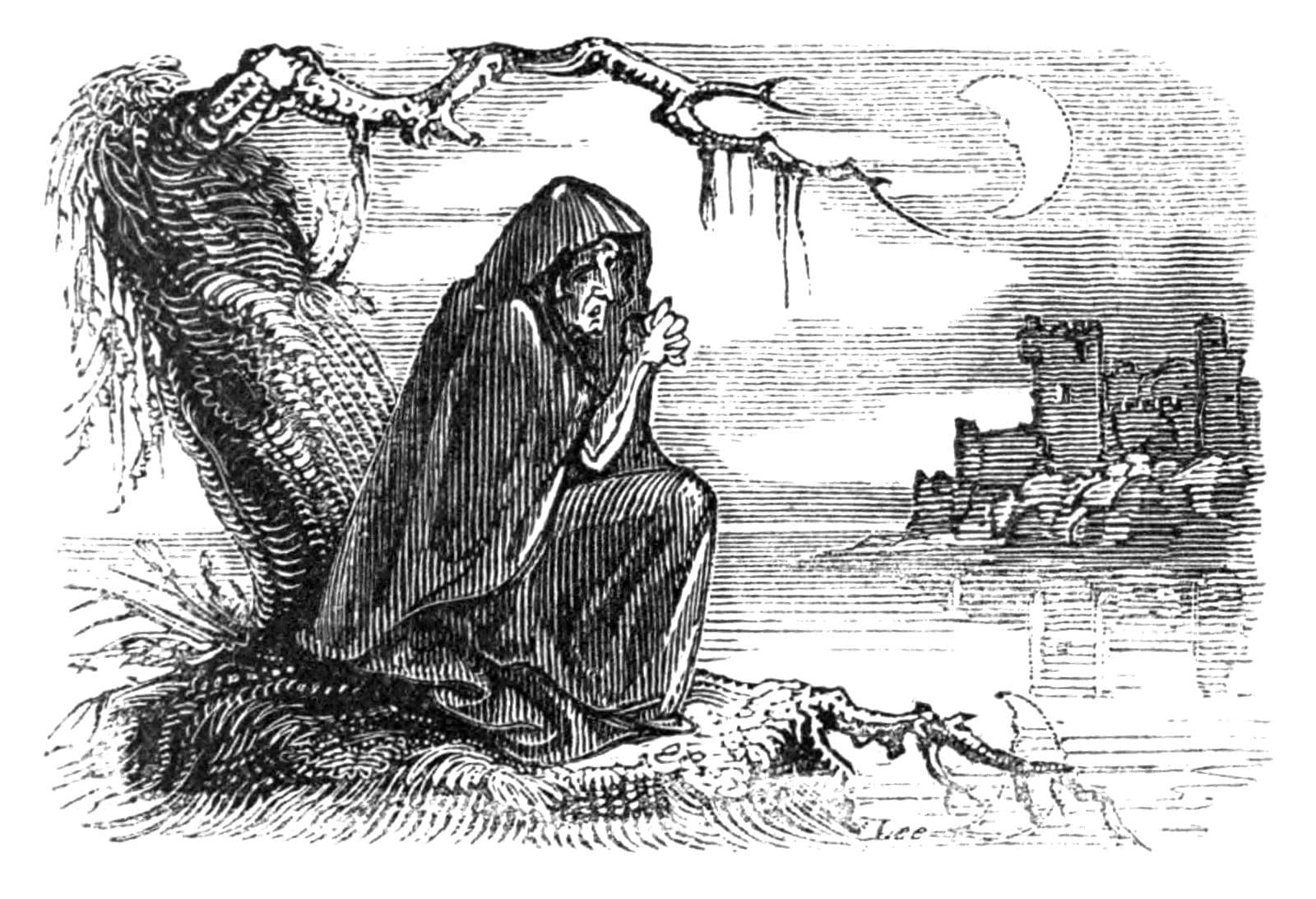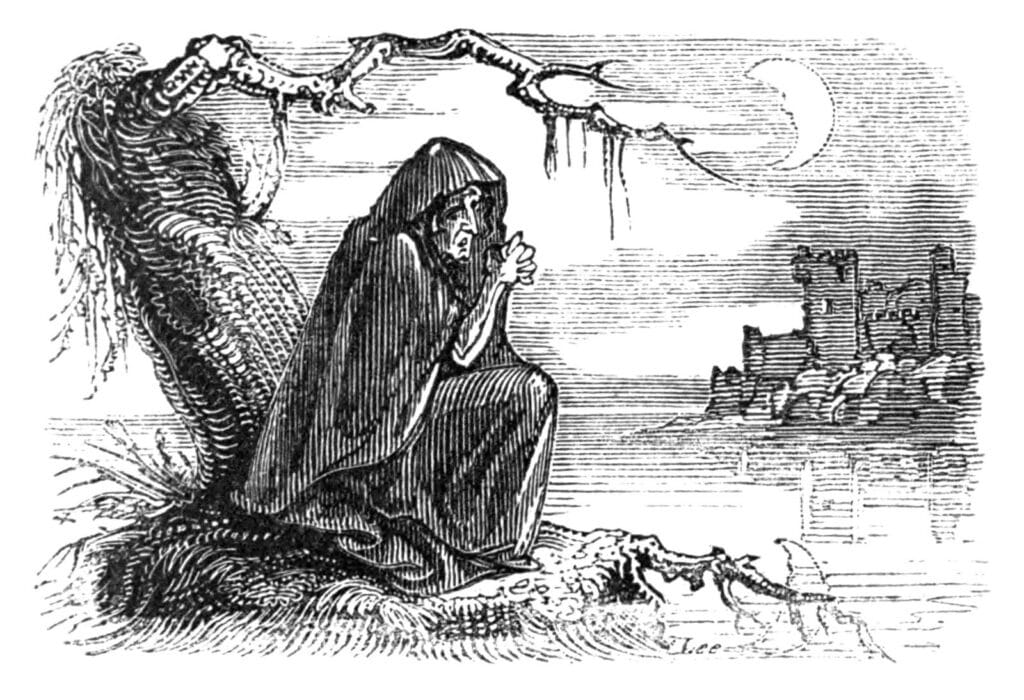 We all wonder about the infamous story of the terrifying Banshee, but do we really understand the meaning of the actual word 'Banshee' and how she is really depicted?
As an Irish legend and folklore, the name 'Banshee' has obvious Irish origins.
It comes from the Irish words 'Bean Si', meaning women of the fairy mound, which were of huge importance in Irish mythology and were dotted all over Ireland.
She is depicted in many ways, but many of us know her figure as being that of a short, elderly woman wearing a cloak.
However, she has also been described as a pale woman in a white dress with long red hair. Others imagine a headless woman carrying a bowl of blood.
Meanwhile, many people describe an old woman with red eyes and white hair or a beautiful woman wearing a cloak.
As myths go, there are always many variations of how she is described, but the story of who she is and why she appears never ceases to frighten us. But why is this?
Related: Gain more knowledge and read Meanwhile in Ireland's article on the top 10 most famous myths and legends from Irish folklore
So, why does she appear? – the reason behind her scream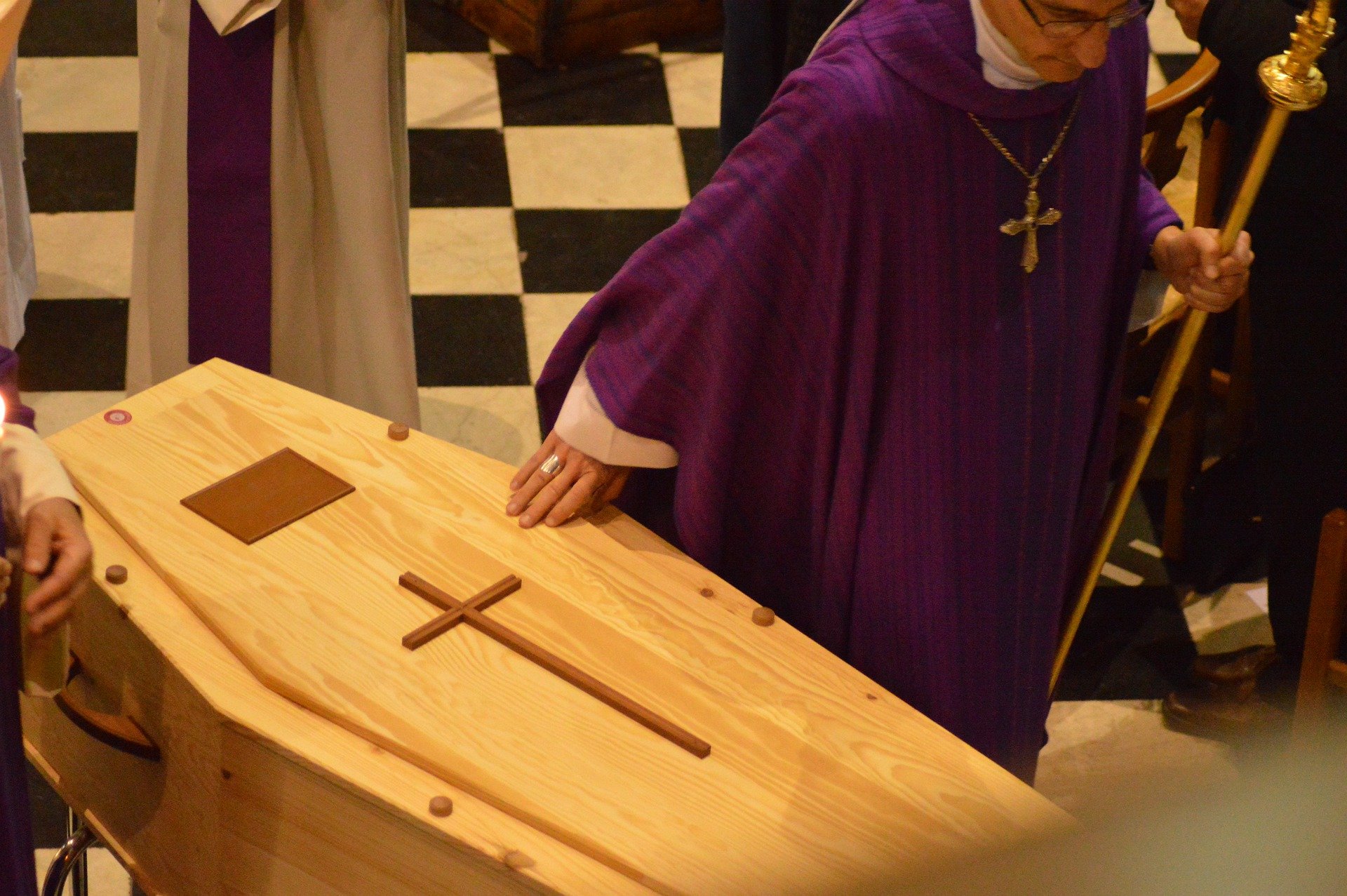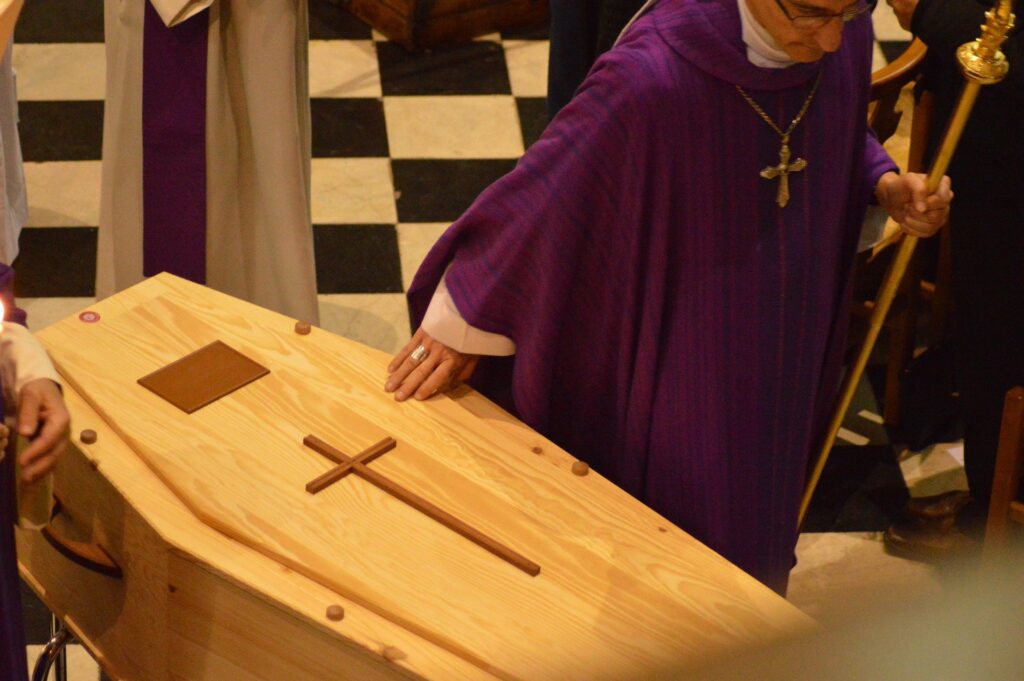 Now that we've cleared up the question of 'What is a Banshee?', we ask about the folklore surrounding this mythical figure.
If you have ever heard the story of the Banshee, you will most certainly have heard about her scream. This is known as the omen of death, something none of us wishes upon our greatest enemies.
It is said that when the Banshee appears, she lets out a scream that is a sign that there will be an imminent death of someone close to you.
This infamous scream is known as 'caoine' in Irish or 'keening' in English. What is even more bizarre is that there is not only one Banshee.
Instead, many believe that there is one for every family. Now that's a lot of Banshees!
It is also said that if a group of Banshees appear and scream together, this is a sign that someone holy or of high importance is on their death bed.
Even if it is a myth, it is still relatively unknown how the Banshee can tell that someone is about to die. Maybe this will stay a mystery for years to come!
Read: Mythological creatures, and in particular Banshees, are one of the things Ireland is known for worldwide
So, what is a Banshee… really? – the origins of the frightening figure
It is worth noting that the Banshee herself does not cause the death of the loved one. Instead, she is there to warn you of the imposing death.
Her scream is generally heard first, but if she is to be seen, then she will disappear into the clouds with the sounds of flapping wings left behind.
Where did this interesting story hail from then? Well, it all dates back to the 8th-century. When a loved one was dying, women would sing a sad song at their bedside to grieve the impending death.
It is not just in Ireland that the Banshee exists, though.
In Scotland, they have a similar creature they call the little washerwoman, and in Wales, they also have a similar figure known to them as a skeleton-like figure. Both of these bring the same meaning: to warn of death.
The Banshee today – does the legend live on?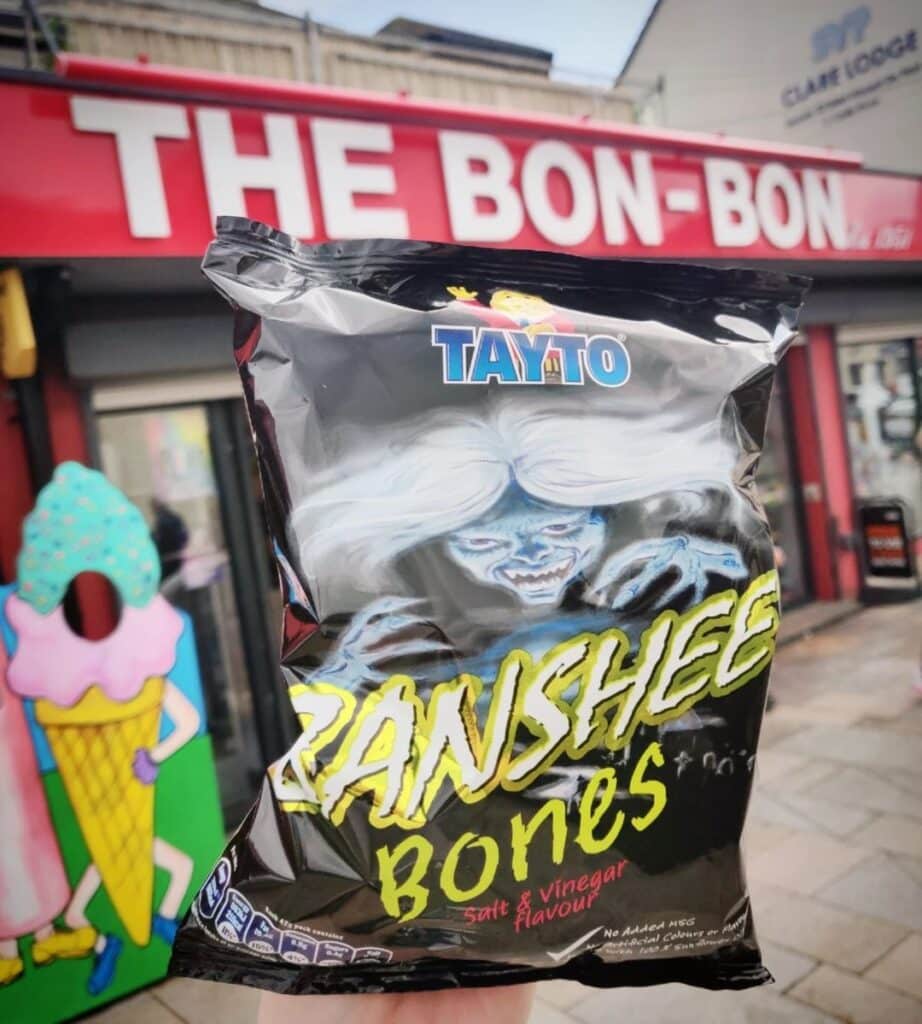 So, do we all still believe that if we hear a ghostly figure letting out a screech that one of our loved ones will die? Or is this Irish mythology that is long forgotten?
These days many people treat this legend as a spooky bedtime story. However, years back, it was considered disrespectful and even blasphemous even to consider not believing in it, especially if our elders did.
For today's generation, it is safe to say that if we hear a scream, we can probably be assured that it is not the Banshee coming to warn us.
Instead, we can continue to treat these stories as the Irish legends.
We love to share them with others to keep them alive, even if they are just myths and fairytales. There are even Irish crisps, known as Banshee Bones, dedicated to the spirit!
The story of the Banshee has been in Ireland for decades and decades, so she must live on in our traditional Irish culture. We hope that answers the question for anyone asking, 'What is a Banshee?'.
Read more: Read our article on the top 10 best Irish Halloween costumes to wear, including that of a Banshee
Your questions answered on the Banshee and the meaning of Ireland's terrifying spirit
If you still have some questions about this topic, then we have you covered in this section. Here, we have put together some of the most frequently asked questions both to us and from online about the Banshee and the meaning of Ireland's terrifying spirit.
What does the banshee symbolize?
The banshee is said to symbolise death, and the impending demise of a close family member. The banshee is a supernatural being common to Irish and Celtic folklore.
What does banshee translate to in English?
"Banshee" translates to "woman of the fairy mound" or "fairy woman" in English.
What happens if you hear a banshee?
Irish folklore says that of you hear a Banshee then it is an omen of death, and some believe that it means a member of your family will pass away. It is extremely eerie and ominous.