Irish poets are renowned for the ability to tell a good story in the most beautiful way. Let's take a look at some of the most romantic Irish poems.
Whether it's a romantic kind of love, a familial bond, a friendship, or simply an admiration, some of the most romantic poems by Irish poets pull at your heartstrings like no other can.
Irish literature is renowned all over the world, with stories, plays, and poems from the island claiming global acclaim.
We're going to take a look at some of the most romantic poems by Irish poets of all time. This will be difficult to narrow down since Irish poets are known for having such a beautiful way with words.
Meanwhile In Ireland's top facts about romantic Irish poems:
Patrick Kavanagh's 'Raglan Road' was set to music by Luke Kelly. It is considered one of his best songs.
Seamus Heaney's poetry often appears in GCSE English Literature exams in Northern Ireland. Knowledge of his poems is one of our ten signs you went to school in the north!
Samuel Beckett used to drive a young Andre the Giant to school in France in the 1950s.
James Joyce's most famous work is the epic novel Ulysses. The novel takes place on 16 June, and its events are celebrated in Dublin on that date each year.
Lady Jane Wilde's pen name was Speranza, which is the Italian word for hope.
10. When You Are Old – W.B. Yeats
William Butler Yeats is considered to be one of the greatest poets of the 20th century. His poem 'When You Are Old' is a bittersweet story that addresses the complexities of love.
The general meaning of the poem is to not take physical appearances as everything because while beauty fades, the beauty of the soul remains.
Although a message for the world, the poem is generally taken to be about Maud Gonne, a revolutionary, suffragette, and actress with whom Yeats was infatuated.
RELATED READ: The fascinating history of the Yeats family, revealed.
9. Destiny – Lady Jane Wilde
Lady Jane Wile was an Irish poet who thrived in the 19th century. She had a keen interest in Irish folklore and was ahead of her time in terms of women's rights and freedoms.
'Destiny' references how the beauty in the world, a flower, a path, can be lost through loss of love and grief. It's about a love so intense that it undermines heaven on earth.
Lady Jane Wilde would go on to pass her love of Irish literature and poetry to her son, the famous Dubliner Oscar Wilde.
8. Scaffolding – Seamus Heaney
'Scaffolding' is a poem by one of the greatest Irish poets of all time, Seamus Heaney. This poem is simple and effective in its telling of the importance of building the foundations in any relationship.
Although certainly a romantic poem, it can be relayed in terms of familial love and friendship as well.
7. Bluebells for Love – Patrick Kavanagh
'Bluebells for Love' is certainly one of the most romantic poems by Irish poets, as well as one of Kavanagh's greatest works.
A perfect poem for nature lovers, Kavanagh was inspired to write the poem after a walk in a wooded demesne in County Meath with his great love, Hilda Moriarty.
6. Freedom – George William Russell
'Freedom' is a simple poem by County Armagh writer and artist George William Russell.
The writing in the Ulster native's poem is gentle and calming and is quite ambiguous as it could be about the loss of a loved one while also alluding to the writers' nationalist beliefs in a free Ireland.
5. Cascando – Samuel Beckett
'Cascando' is an abstract romantic poems by Irish poets in the sense that it revolves around the agony of love and falling in love.
The name of the poem in music means the decrease of volume and tempo, which is reflected in the language switching from passion to short confusion to reflect his uncertainty for the love he feels.
RELATED: MII's guide to the most memorable quotes from Irish literature.
4. Moonshine – Richard Murphy
A simple poem that many can relate to, 'Moonshine' explores themes of love and relationships, loneliness, and desire.
The intended listener hears how much the speaker wants to be with them but also how he wants to be left alone. It's a poem about the intensity and confusion love can inflict.
3. Raglan Road – Patrick Kavanagh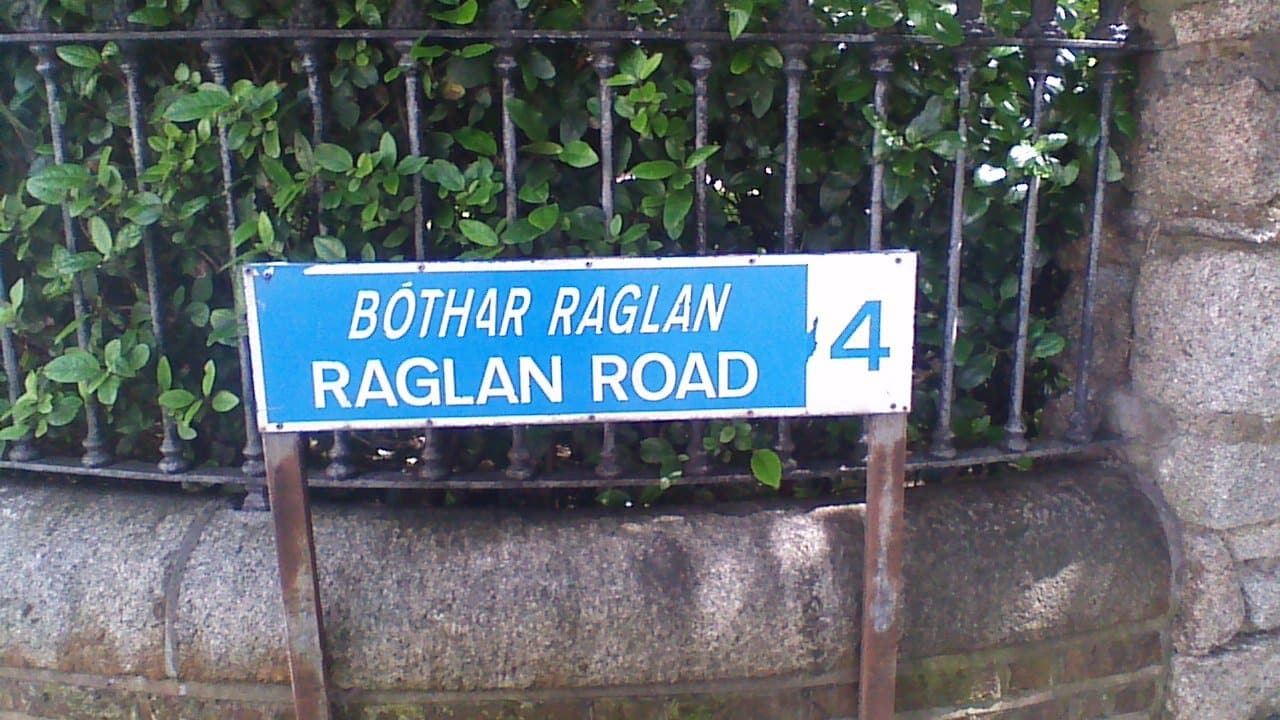 'Raglan Road' is a wistful story of unrequited love, making it one of the most beloved Irish love poems.
A favourite love poem of many, 'Raglan Road' is perhaps the most well-known piece of work from this well-known 20th century poet.
It is a relatable poem because the speaker knows from the onset that he will have his heart broken, one of the great detriments of any love story.
2. Flower of Love – James Joyce
'Flower of Love' is a poem by one of the greatest literary Irish legends, James Joyce. This poem is his way of defending falling in love and the complications that come with it.
The line at the beginning, "wildness of my wasted passion", talks about how people can end up losing themselves in love and therefore missing out on their passions and successes. However, ultimately, he defends the end result of love.
As one of the most prominent figures in Irish literature throughout the 20th century, Joyce's romantic poetry is perhaps some of his least remembered work.
1. The Lake Isle of Innisfree – William Butler Yeats
In this poem, W.B. Yeats talks of longing to live on the uninhabited island of Innisfree in Ireland. He wants to leave the city for a peaceful, uninterrupted life.
Although it is not a romantic poem in the sense of love or lust, it is a sincerely romantic vision of taking a leap of faith in your current life to choose the one you've only dreamt about.
Thus, many will place it among their favourite love poems by Irish poets. This is why we have chosen it as the most romantic poems by Irish poets.
MORE ON POETRY: Our guide to the best Irish poets of all time.
Notable mentions
Nuala Ní Dhomhnaill: Nuala Ní Dhomhnaill is widely considered "the great love poet of her generation." She is one of the great Irish language poets of today.
My Loved Has Fared Inland: This is an elaborate collection of poetry by Medbh McGuckian, a Belfast poet who explored themes of death, writing, nature, and love.
Meeting Point: 'Meeting Point' is a poem by Irish writer and poet Louis MacNeice from Ireland's post-modernist generation of poets. While his poetry often revolves around politics, this particular poem uses different literary techniques to explore romantic themes.
My Love, Oh, She Is My Love: This is a poem by former and first Irish president Douglas Hyde. This poem reflects love and desire as an all-encompassing thing. Hyde was an Irish language enthusiast.
Thomas Moore: Born in the 18th century, Thomas Moore is one of the most highly regarded Irish poets of all time.
Your questions answered about romantic poems by Irish poets
If you've still got questions about romantic poems by Irish poets, you're in luck! In this section, we answer some of our readers' most frequently asked questions on the topic. We also include some questions that often appear in online searches.
Who is the most famous Irish poet?
William Butler Yeats was considered, during and after his lifetime, one of the greatest poets, not just in Ireland but in the world. Since then, Seamus Heaney has been considered "the most important poet since Yeats".
Other well-known Irish poets include Seamus Heaney, Louis MacNeice, Maria Edgeworth, Thomas Moore, Patrick Kavanagh, Douglas Hyde, and many others.
What is Seamus Heaney's most famous poem?
'Digging' from Heaney's 1996 debut, Death of a Naturalist is arguably his most famous poem. It's widely studied in schools and universities around the world.
Who is the national poet of Ireland?
Although Ireland has no national poet, W.B. Yeats is often considered to take the title if there was one.
Use your newfound romanticism to your advantage when staying in any of these most romantic hotels in Northern Ireland.