On the anniversary of his death, we remember the Luke Kelly songs that have stuck with us all these years. Presenting the top ten best Luke Kelly songs of all time.
A legend in Irish music, Luke Kelly sadly passed away on 30 January 1984. He was a founding member of a band called The Dubliners and was idolized by many for the emotion in his singing.
With a voice like no other, this musician made us proud to be Irish, and those abroad felt closer to home.
'The Foggy Dew', 'Dirty Old Town', 'Hand Me Down My Bible', and 'Come My Little Son' are among just some of our favourite songs by him.
Join us now as we count down the top ten best Luke Kelly songs of all time.
Meanwhile in Ireland's top facts about Luke Kelly:
A young Kelly travelled around Northern England looking for work. He described how he spent this time "cleaning lavatories, cleaning windows, cleaning railways, but very rarely cleaning my face".
Kelly married Irish American actor, singer, and theatre director Deirdre O'Connell in 1965. The pair separated in the early 1970s.
Among the thousands that attended Kelly's north Dublin funeral were musician Finbar Furey, Taoiseach Charles Haughey, and Dubliners bandmate Ronnie Drew.
To mark the 35th anniversary of the Irish singer's, two Luke Kelly statues were unveiled in Dublin in 2019, one on South King Street and on one Sherriff Street.
10. The Rare Auld Times – a nostalgic song about Dublin City
This song was written by Pete St. John for an Irish folk band known as the Dublin City Ramblers.
The song has since been covered by many artists such as Damien Dempsey, Kodaline, and, of course, The Dubliners. Nowadays, the song is used as an anthem of sorts for fans of Dublin sport.
9. The Wild Rover – a song about coming home to settle
Known to many as a drinking song, 'The Wild Rover' has long been referred to in Irish folklore, but its exact origins are unknown.
The song is commonly performed at traditional Irish music sessions. Its bouncy nature captivates all listeners.
8. The Auld Triangle – one of Luke Kelly's best songs
'The Auld Triangle' is a prison song written by Dick Shannon, made famous by Brendan Behan, and later recorded by Luke Kelly and The Dubliners.
The song's simple and catchy chorus has led to its success as a crowd favourite in the pub or at football matches.
The melody incorporates its fair share of harmonies, working well as an acapella piece.
7. The Black Velvet Band – a happy song with a sad meaning
This song tells the unfortunate tale of a man who is tricked and framed for robbery by a beautiful woman. The man is sentenced to seven years of imprisonment in a faraway land.
It comes as a surprise then that Luke Kelly's version of the song is lively and joyful. 'The Black Velvet Band' is truly a delight to sing along to.
6. Whiskey in the Jar – another Irish song about love and betrayal
As one of the most famous songs associated with Luke Kelly, 'Whiskey in the Jar' continues to amaze us.
The song is everywhere; well-known bands such as Thin Lizzy and Metallica have sung their own versions.
Like many Irish songs, its origins are unknown, with sources suggesting that it may date back as far as the 17th-century.
RELATED READ: Our guide to the most famous Irish songs of all time.
5. The Night Visiting Song – a song about love and sad goodbyes
This song tells the story of a man's visit to his girlfriend on a stormy night. It ends with a mournful goodbye as the pair of lovers part ways the following morning.
Some say the speaker here is deceased and that a ghost is visiting the love of his past life. The song's lyrics have no known author, leaving you free to interpret their meaning however you see fit.
4. Scorn Not His Simplicity – one of the top ten best Luke Kelly songs of all time
This is an original song by the Irish musician and songwriter Phil Coulter. It is a beautiful tribute to Coulter's son, who was born with Down's Syndrome.
The songwriter shared what he had written with Luke Kelly, who appreciated the song's story and personal significance.
3. Song For Ireland – save this song for the next time you're on an aeroplane
'Song For Ireland' was written by the English folk singer and songwriter Phil Colclough, following a trip he took to the Dingle Peninsula.
The lyrics portray the beauty of Ireland. This is a song we love to listen to while flying home as the green fields of the Emerald Isle unfold below us.
MORE: Meanwhile in Ireland's favourite beautiful songs about time spent in Ireland.
2. The Town I Loved So Well – a sentimental homage to Derry
'The Town I Loved So Well' was written by Phil Coulter. It describes his experience with growing up in Derry, from his simple childhood to witnessing political conflict as he got older.
The song has been covered many times, and it has been translated into different languages such as Irish, French, and Welsh.
1. Raglan Road – an Irish anthem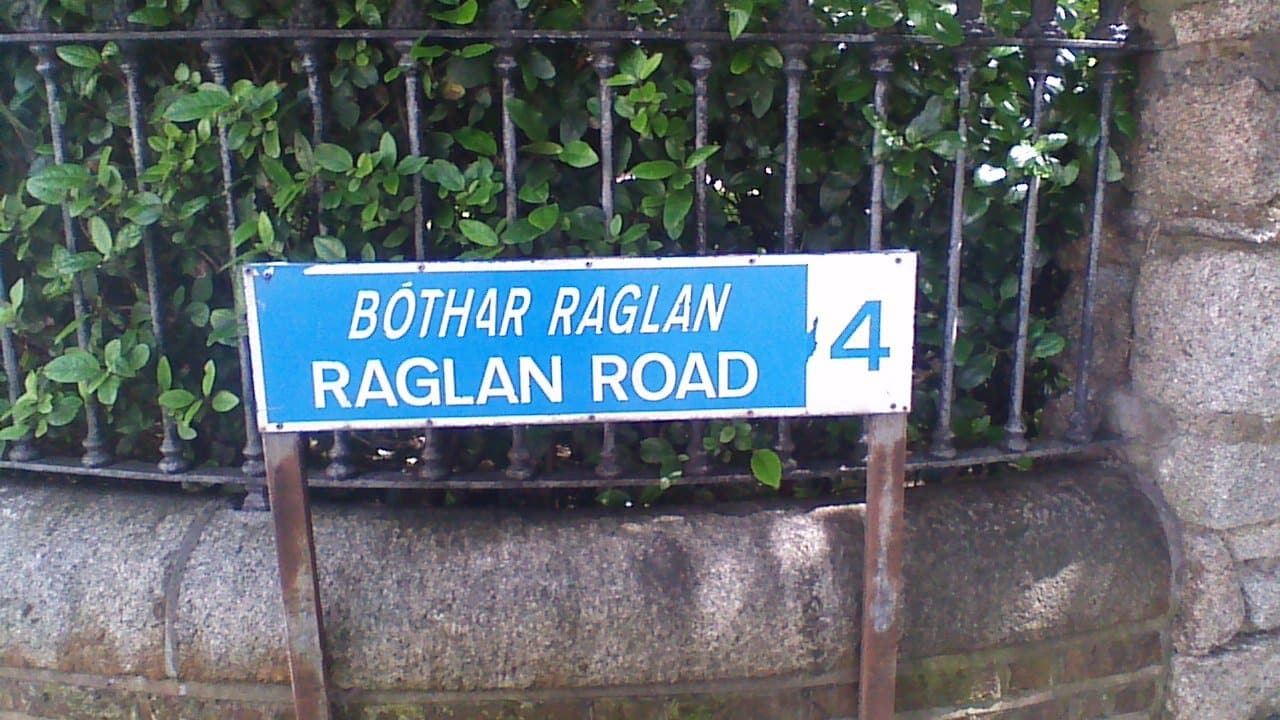 Based on the famous romantic poem by Patrick Kavanagh, 'Raglan Road' wins out to top our list of the best Luke Kelly songs of all time.
The original poem depicts the unrequited love of a man for a younger woman, and its title comes from Raglan Road in Ballsbridge, Dublin.
There's not a dry eye in the house when this song comes on the radio, believe us. It evokes a sense of Irish pride in each listener, and for that, Luke Kelly, we thank you.
READ MORE: Meanwhile in Ireland's guide to the greatest Irish love songs of all time.
Your questions answered about Luke Kelly
If you've still got some questions about Luke Kelly, don't worry! In this section, we answer some of our readers' most frequently asked questions about Luke Kelly, along with some that appear often in online searches.
How old was Luke Kelly when he died?
Luke Kelly was 43 years old when he died in 1984.
Where is Luke Kelly's grave?
Luke Kelly's grave is in Dublin's Glasnevin Cemetery.
What band was Luke Kelly in?
Luke Kelly was in famous Irish band the Dubliners.