Whether you're looking a present for a loved one or a new watch to adorn your own wrist, Dublin is home to some fantastic spots to find a brand new timepiece. So, here are the top five excellent watch shops in Dublin.
Watch shopping can be a difficult task with so many different brands, styles, and features to choose from. To make your search a little easier, we have listed the top five excellent watch shops in Dublin.
Whether you are on the hunt for a timeless luxury wristwatch that will last a lifetime or just a new watch for day to day wear, Dublin has a huge variety of great watch shops to choose from.
So, here are five excellent watch shops in Dublin to help in your search.
Meanwhile in Ireland's top tips for visiting these excellent watch shops in Dublin
Before visiting a watch shop in Dublin, do some research in advance to see if the shop has the type of watch you are looking for, and if they are within your price range.
When you are in the watch shop, try the watch you are interested in on. You will get an idea of how it feels and looks and will help you make up your mind.
Visit authorized dealers and reputable watch shops, such as any of the five options we have included on our list of excellent watch shops in Dublin.
It is also worthwhile checking the watches for authenticity. Glance a keen eye on the likes of the logo, engravings and serial numbers.
Lastly, ask plenty of questions when you're in the shop! The people working their will know the watches intimately and will be able to help you.
5. LuxuriousWatches.ie – a great online option
Trawling the shops on foot looking for your perfect watch can be extremely time-consuming (and utterly impossible while lockdown measures are in place). Therefore, shopping online for men's watches can be a great alternative.
Searching online, you can take your time, sort by price and brand, and then get your brand new watch delivered directly to your door, no matter where in Ireland you are.
A Sister company of Sunglasses Republic, Luxurious Watches Ireland is Ireland's premier website site to purchase men's luxury watches. They offer an impressive range of choices from some of the world's most popular brands, including Calvin Klein, Michael Kors, Seiko and Tommy Hilfiger.
For those looking for a modern twist on the traditional wristwatch, Luxurious Watches also stock an impressive range of smartwatches from brands like Garmin.
4. Kish Jewellers / Watch Empire – a great range of watches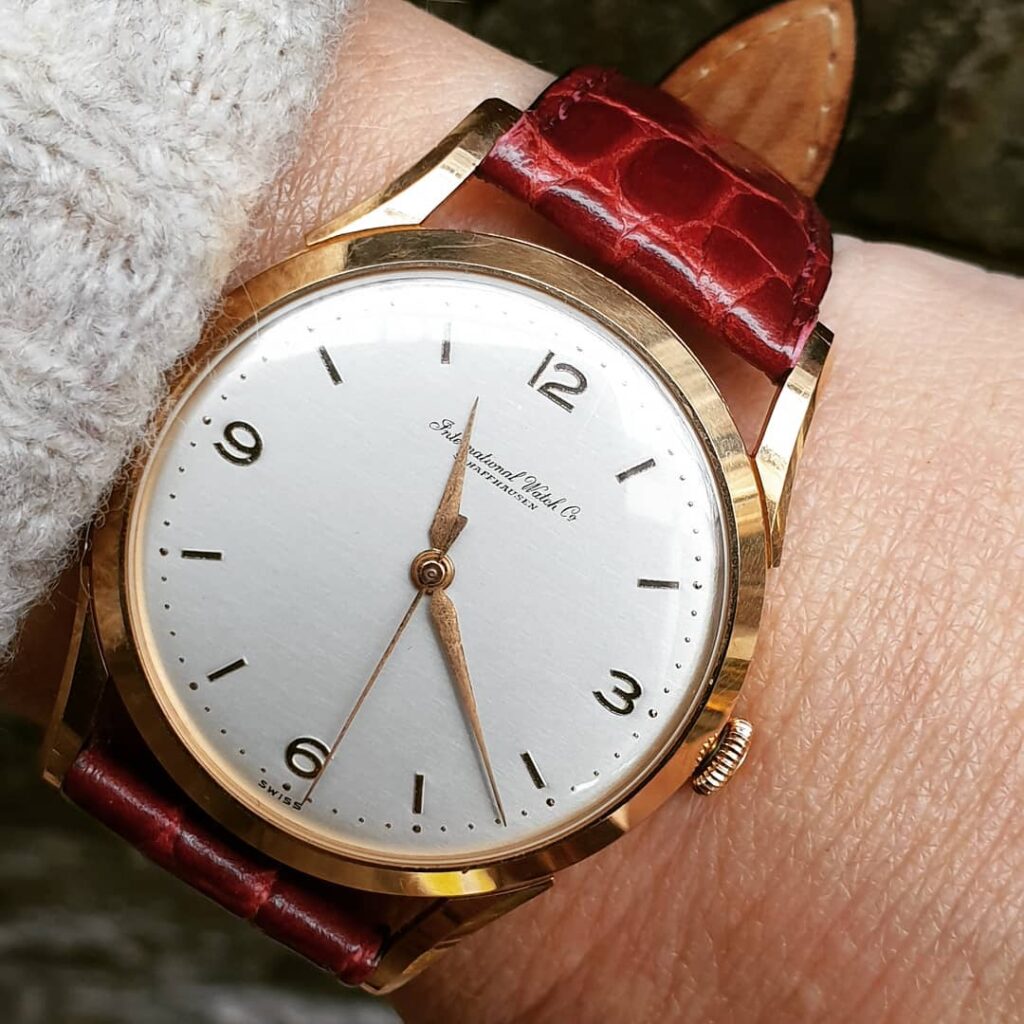 Offering a wide range of jewellery, engagement rings, antique, watches, and watch repair, Kish Jewellers/Watch Empire is a great spot to visit when shopping for watches in Dublin.
Located in the historic Powerscourt Centre building first floor in the heart of Dublin, this is a great place to start your search for the perfect watch.
Stocking watches from OMEGA, vintage Longines, Jaegar, Tissot, Zenith, Cartier, and more, you will be spoilt for choice with the selection on offer from Kish Jewellers/Watch Empire.
Kish Jewellers promise a wide selection of jewellery, engagement rings, and luxury watches for affordable prices, so this popular Dublin jeweller is a must-visit in the heart of the city.
Address: 59 William Street South, Powerscourt Townhouse Centre, Dublin 2, D02 HV00, Ireland
3. Dawson Jewellers – a specialist family-run jewellers
This specialist family-run jewellers near St Stephen's Green has been operating in Dublin city centre for over 30 years, and it had to make it onto our list of five excellent watch shops in Dublin.
With reviews praising their "fast turn around and top-class work" and their "amazing selection of watches", this Dublin watch shop is one not to miss.
Seeing their impressive cabinet of silver on display in-store is worth a visit alone, never mind their vast array of watches and great service.
Offering a unique collection of elegant, reliable, and innovative timepieces from brands such as Rolex, Bretguet, Cartier, Patek Philippe, Breitling, Tag Heuer, Omega, IWC, Zenith, and many more, this Dublin watch shop is a must-visit when looking for your perfect watch.
They pride themselves on offering quality watches at the best possible prices, and all of their pieces come with our guaranteed back-up service, which sees customers returning time and again to shop.
Watch repairers at Dawson Jewellers are Swiss institute trained, and all works are carried out on-site to an extremely high standard.
Address: 21 Dawson St, Dublin, D02 TK33, Ireland
2. Weir & Sons – a famous Dublin jewellers
Established in 1869, Weir & Sons on Dublin's Grafton Street had to make it onto our list of excellent watch shops in Dublin.
As well as offering an impressive array of jewellery, Weir & Sons have a vast watch selection featuring men's and women's watches from luxury brands such as Gucci, OMEGA, TAG Heuer, and Daniel Wellington, as well as vintage and smartwatches.
They are also an official Rolex retailer, so if you're looking for something extremely high end in the capital city, this is the place to go.
Address: 96-99 Grafton Street, Dublin 2, D02 WR12, Ireland
1. Paul Sheeran Jewellers – for jewellery and luxury watches
Located in Dublin's city centre in Johnson's Court, Paul Sheeran Jewellers is a must-visit for luxury watches.
This privately owned family jeweller prides itself on offering traditional attentive service to provide their customers with the best experience possible.
As well as stocking a number of luxury watch brands including Tudor, TAG Heuer, Breitling, and Tissot, they also offer a watch repair service.
Stocking an extensive selection of watch straps and batteries that can be fitted in-store means that many simple repairs can be done on the day, while more complicated fixes may take two to three weeks.
Staff will be able to provide you with a time frame once they know the work to be done.
Address: 7-8 Johnson's Ct, Dublin 2, D02 K799, Ireland
Your questions answered about excellent watch shops in Dublin
After reading our article on five excellent watch shops in Dublin, you may have further questions you would like answered. As such, we have put together some of the most frequently asked questions about this topic both to us and from online.
Are watches cheaper online or in store?
Watch prices will vary depending where you are. Online may have the best prices at times and you can shop at your leisure. However, when in-store you can benefit from seeing and wearing the watch and getting advice from workers in-store.
How to find luxury watch buyers?
The best way to find luxury watch buyers is to get in touch with reputable watch dealers, auction houses, and luxury watch forums and websites online.
How to shop for used watches?
If you are shopping for a used watch, check up its history, its authenticity, where the watch is coming from, and the condition of the watch as well.
Who buys watches the most?
Watch collectors, watch enthusiasts and people with an affinity for craftsmanship are amongst those who buy watches the most.
Legal Disclaimer
We cover articles relating to many activities. Some of our articles showcase gaming and gambling as activities. While we do not take money for bets or own any gambling venues, we feel it is important that our readers know the risks of such venues or sites that we may mention in our articles. Gambling involves risk. Please only gamble with funds that you can comfortably afford to lose. See our legal disclaimer for more info.