Irish fairy trees have fascinated the nation and beyond for centuries. Let's take a closer look at what makes an Irish fairy tree.
In the lush emerald landscape of Ireland, where myths and legends intertwine with reality, one can't help but be enchanted by the mystical allure of Irish fairy trees.
These ancient hawthorn and ash trees, steeped in Irish folklore and superstitions, hold a special place in the hearts of the Irish people. Join us on a journey into the heart of Ireland to uncover the secrets of these enigmatic beings and their magical homes.
Meanwhile in Ireland's interesting facts about Irish mythology:
The Tuatha Dé Danann were a race of god-like beings in Celtic mythology who are said to have inhabited Ireland before the arrival of humankind.
According to Irish legend, the Milesians were the ancestors of the Irish people. According to legend, they defeated the Tuatha Dé Danann in a great battle, taking control of Ireland.
The Banshee in Irish mythology is a ghostly female spirit known for her wailing cries that foretell the death of a loved one.
Cú Chulainn is the legendary hero of Ulster. He is renowned for his incredible strength, valour, and bravery.
Tír na nÓg is a mystical, magical, otherworldly realm in Irish mythology. It is a place where time stands still, and its inhabitants do not age. Many Irish myths revolve around this place.
The magic of Irish fairy trees − holy wells, tokens of luck & healing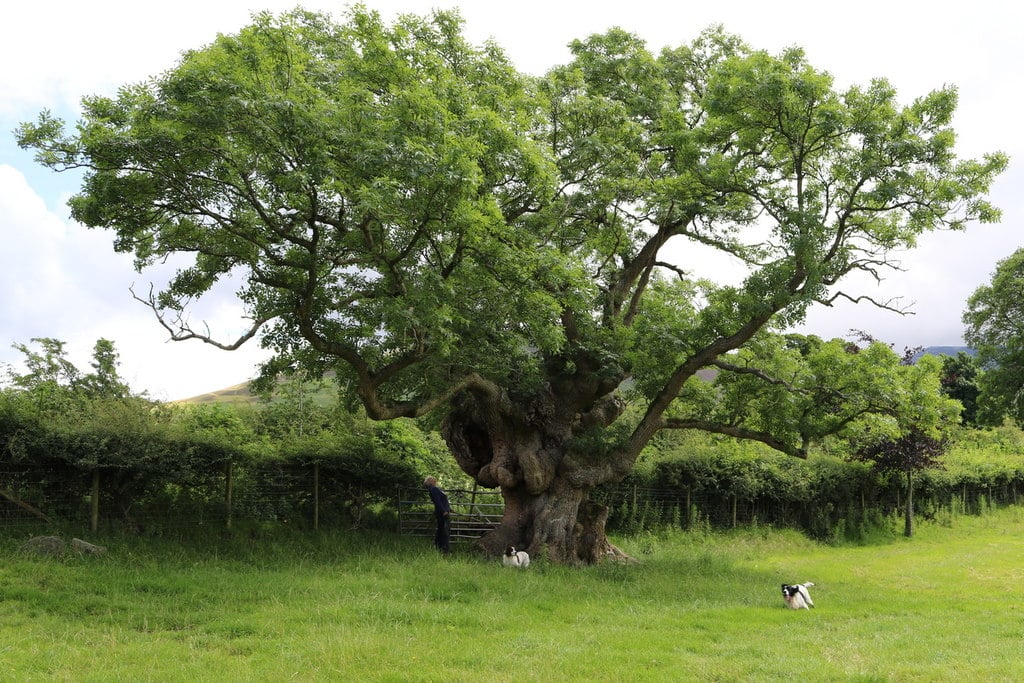 Fairy trees, often hawthorns, are scattered across the Irish countryside. Many revere them as the dwellings of fairies or the Sidhe, the otherworldly beings of Irish mythology.
The belief in fairies and their influence on daily life runs deep in Irish culture. Superstitions about these wee folk are as abundant as the leaves on these ancient trees.
The hawthorn and ash connection − the most prevalent trees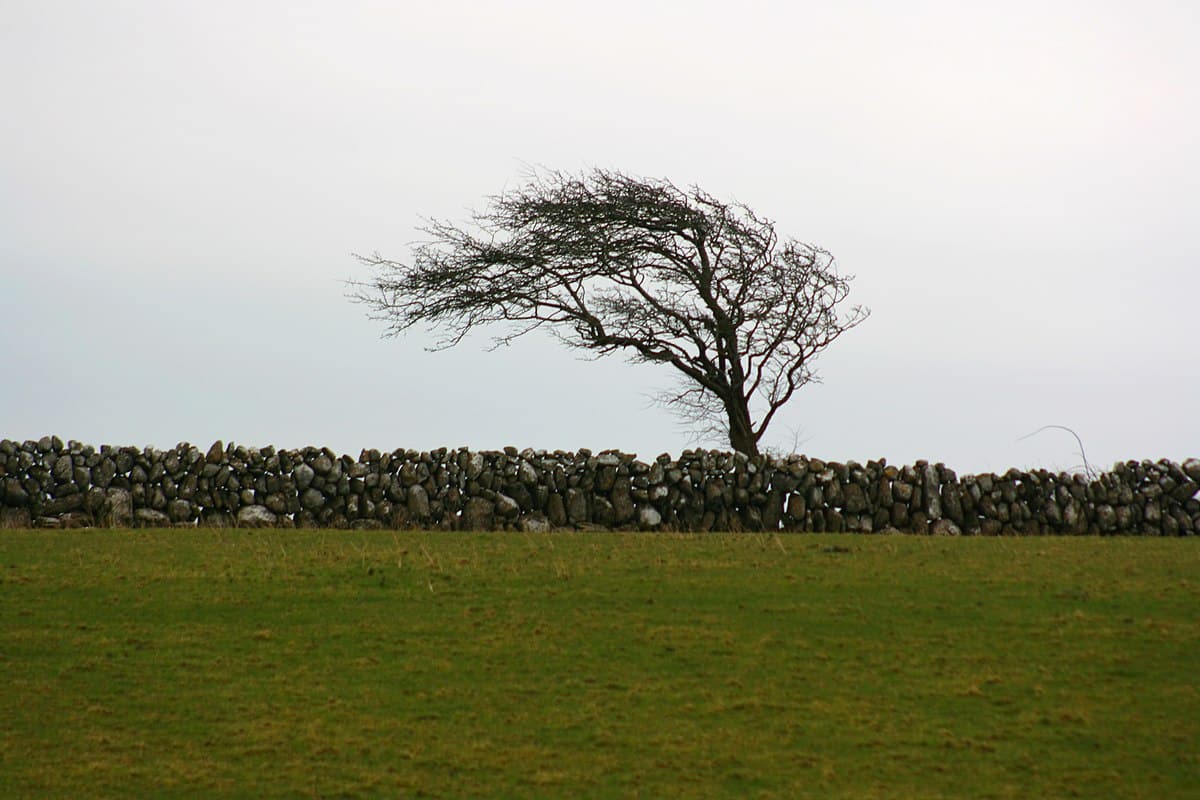 Many species of Irish fairy trees exist, but hawthorn and ash trees are the most common and prevalent.
The lone hawthorn tree, often referred to as the fairy tree, is known for its white blossoms and thorny branches. In Irish mythology, it is believed to be a favoured tree of the fairies. Cutting down a hawthorn tree is said to bring extreme bad luck.
The ash tree is associated with the Milesians, who are said to be the ancestors of the Irish people. As Irish mythology claims, the ash tree has the power to fend off evil spirits, making it a common choice for planting near homes, especially front doors.
Fairy forts and burial mounds – mystical ancient sites all over the Emerald Isle
In the middle of many fields in Ireland, you may come across mysterious mounds, usually circular, known as fairy forts. These are said to be entrances to the fairy world, also known as the otherworld, and disturbing them is believed to bring great misfortune.
Farmers will often leave these forts untouched. They respect the ancient traditions and superstitions that surround fairy forts. For example, if a fairy tree sits on your land, it is said to bring you luck and prosperity.
Burial mounds are also common sights near fairy trees. These mounds are said to be the resting places of ancient Irish deities or important figures.
It's said that gifts left at the base of fairy trees are received by the fairies and passed on to these otherworldly beings. These areas are sacred and should never be tampered with.
Myths and legends − not just Halloween tales
Irish mythology is rife with tales of encounters with the faeries and the magical occurrences linked to fairy trees.
One famous Irish storyteller and folklorist, Eddie Lenihan, has spent a lifetime collecting these stories.
In 1999, when Eddie learned of plans for a new motorway that would run through Latoon, County Clare, he warned of the consequences destroying a fairy tree to do so would bring. As he said, "Never shift a fairy bush".
From the Hill of Tara in County Meath to the enchanting landscapes of County Limerick, his tales of encounters with the Sidhe and their tricks have captivated generations.
The enchantment lives on − a lasting impression today
Despite the age of the legend of Irish fairy trees, their enchantment and what they represent continue to thrive today. The myth persists, and so does the magic surrounding it.
As you traverse the countryside of the Emerald Isle, take a pause if you ever come across one of Ireland's legendary fairy trees.
Feel the connection to Irish mythology, storytelling, and the superstitions that have shaped Ireland for centuries. Irish fairy trees are more than just hawthorn and ash trees.
They are living symbols of Ireland's rich mythology, history, and culture. From the depths of the fairy forts to the legends passed down through generations, these trees are a testament to the enduring magic of the Emerald Isle.
So, the next time you find yourself in Ireland, be sure to seek out these natural and enchanting beings. They are the biggest secret keepers in the land.
Your questions answered about Irish fairy trees
You may have some questions after reading our article on Irish fairy trees. But not to worry, for we have you covered! Here, we have included the most frequently asked questions about this topic from online.
What is the significance of the hawthorn tree in Irish mythology?
The hawthorn tree is associated with Irish folklore and is often considered a sacred tree, particularly as a dwelling place for fairies and for protection against negative forces.
Are fairy forts and burial mounds still common in Ireland?
You will find fairy forts and burial mounds all over Ireland today. Locals still maintain, preserve, and respect them.
What are some traditional gifts left at the base of fairy trees?
Gifts left at the base of fairy trees could include trinkets, coins, and little offerings of food or drink. The fairies are believed to bring good fortune to those who leave gifts.
Can you visit the Hill of Tara in County Meath?
Yes, the Hill of Tara is a real archaeological site located in County Meath, Ireland. It is a significant historical site with cultural ties to Irish mythology.