Blink and you'll miss it! Some of these stats are so ridiculous they are difficult to believe. We have a look at ten of the fastest records ever recorded in sports history.
Athletes constantly vie with themselves and with each other in an attempt to outdo personal and sporting bests. But there have been some incredible feats that may never be broken.
From athletics to football and other sports across the globe, this article looks at some of the fastest records ever recorded in sports history. You may have vivid memories of some, but others will astound you.
10. Football's fastest hat-trick – a Guinness World Record
Forget the Premier League or Champions League. Of all places, the fastest hat-trick scored in football history was in the English Sunday League, recorded by Alex Torr of Sheffield-based club Rawson Spring.
However, it deserves to be the first mention on our list of the fastest records ever scored in sports history. Torr managed his hat-trick in an incredible 70 seconds back in 2013. Anyone who has played or watched football knows how hard this is.
9. Fastest goal in the All-Ireland Football Final – an accolade for a Dublin legend
The All-Ireland Final is the holy grail of Gaelic football in Ireland and the biggest game across the GAA calendar year, hands down. Encounters are tense, and goals are often hard to come by.
However, Dublin legend Dean Rock came forward straight from the throw-in in the 2020 final, netting against Mayo after just 13 seconds.
8. Rugby union's fastest try – across the line in record time
Another outstanding feat is the fastest try scored in rugby union. According to the Guinness World Records, this was achieved by Tyson Lewis.
He was playing for Doncaster Knights against Old Albanians in a National Clubs Association (NCA) rugby game. He scored the try in 7.24 seconds.
7. Fastest boxing knockout – over before it started
10 seconds. That is all Phil Williams needed when he knocked out Brandon Burke back in June 2007 to claim the record for the fastest knockout ever recorded in boxing history. Incredible.
6. Breathtaking marathon records – fitness to an extreme level
Kenyan National Kelvin Kiptum holds the record for the fastest time recorded in a men's marathon. Kiptum ran the 2023 Chicago Marathon in an unprecedented time of 2:00:35.
For the women's marathon, this record is held by Ethiopian Tigst Assefa, who ran the Berlin Marathon at 2:11:53 in 2023.
5. Fastest NHL hat-trick – one of the fastest records ever records in sports history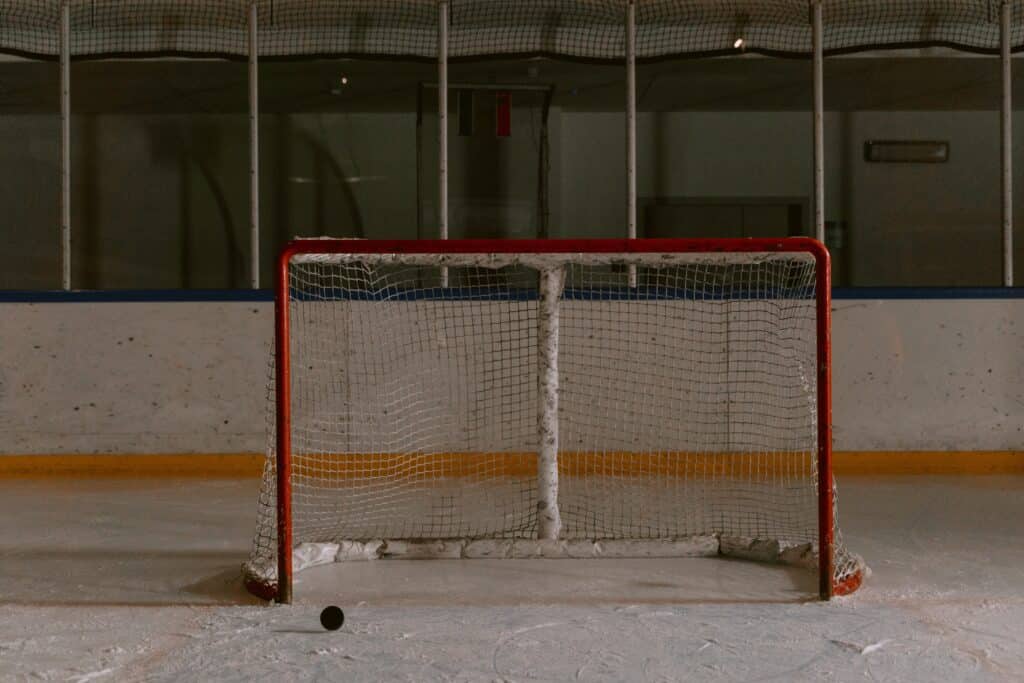 Scores are hard to come by in the NHL, so recording a hat-trick in itself is no easy feat. To do it in just 21 seconds is nigh on impossible. But that's exactly what Bill Mosienko did for the Chicago Black Hawks.
Mosienko achieved this in a game against the New York Rangers in 1952, so this record has stood for over 70 years. It's unlikely that it will ever be broken.
4. Fastest knockout in a UFC title fight – a Notorious record
Conor McGregor's fight with UFC featherweight kingpin Jose Aldo was the most anticipated fight of the year in 2015, especially after having once been postponed.
McGregor more than made up for lost time, knocking Aldo out after 13 seconds – the record for a knockout in a UFC title fight.
3. Fastest goal in Premier League history – Shane Long's on fire
Many fantastic Irish footballers have made their mark in the Premier League, so it's unsurprising that an Irish striker holds the record for the fastest goal in Premier League history.
In April 2019, Shane Long took just 7.69 seconds to bag a goal against Watford.
2. Fastest touchdown in NFL history – blink and you will miss it
Randal Williams of the Dallas Cowboys perhaps boasts the most incredible inclusion on our list of the fastest records ever recorded in sports history.
In a 2003 NFL game against the Philadelphia Eagles, Williams intercepted David Akers's kick and ran in for a touchdown after a mere three seconds!
1. Usain Bolt's 100 m record – the fastest man on the planet
Who else could top our list of the fastest records ever recorded in sports history but the fastest person on the planet?
Usain Bolt took every athletics competition by storm throughout his career. The Jamaican sprinter still holds the 100 m world record, crossing the finish line in just 9.58 seconds at the 2009 IAAF World Championships.
Legal Disclaimer
We cover articles relating to many activities. Some of our articles showcase gaming and gambling as activities. While we do not take money for bets or own any gambling venues, we feel it is important that our readers know the risks of such venues or sites that we may mention in our articles. Gambling involves risk. Please only gamble with funds that you can comfortably afford to lose. See our legal disclaimer for more info.