When your little girl is born, she will no doubt be your crowning glory. So, here are 20 Irish girl names that are fit for a queen.
From historical names that find their roots in Irish myth and legend to modern names that have gained popularity in recent years, here are 20 Irish girl names that are fit for a queen.
These names are sure to stand the test of time and will make your little one feel like royalty.
Meanwhile in Ireland's top tips for choosing Irish girl names that are fit for a queen
Here are five tips which may help you to pick an Irish girl name after reading our article:
If you want a truly Irish girl name, go for one that is reflective of Irish heritage and culture. This will always link your child back to Ireland's history and their roots.
Our article will help with this, but it is always nice to choose an Irish girl name that has symbolism behind it and can possess traits your child will embody.
Other Irish girl names may hold particular meaning or significance with your family and its history, and so you can choose according to this.
Pronunciation is also key. Some Irish girl names can be difficult to pronounce, so make sure to pick one you can say, or learn how to pronounce the name properly.
Some Irish girl names will have different spellings or variants, so again be wise to this and choose your favourite version of the name.
20. Orlaith – golden sovereign
Meaning 'golden sovereign' or 'golden princess', Orlaith is definitely one of the Irish girl names that are fit for a queen.
The name can also be spelt Orla and was the name of both the daughter and sister of the Irish king Brian Boru.
19. Aoibhinn – a popular name for princesses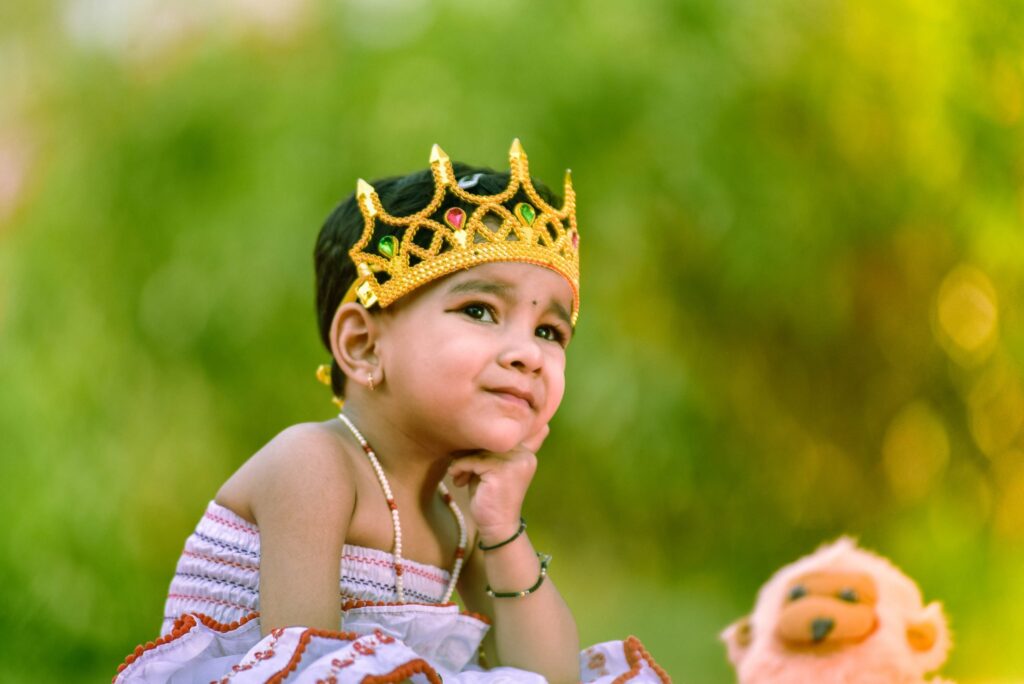 Pronounced 'ay-veen', the Irish name Aoibhinn means 'pleasant' or 'radiant beauty'.
The name Aoibhinn was a common name given to princesses in the royal families of Ireland throughout history, giving it that royal feel.
Read more: Check out Meanwhile in Ireland's popular article on 50 adorable and unique Irish girl names for more ideas
18. Clodagh – strong Irish roots
This beautiful Irish name is derived from the Lady Clodagh Anson, the daughter of the fifth Marquess of Waterford, who was named after the River Clodagh that runs through Waterford.
Pronounced 'clo-dah', this name is perfect for your little one.
17. Laoise – radiant girl
Pronounced 'lee-sha', this feminine Irish name means 'light' or 'radiant girl'.
The Irish form of the anglicised Louisa, Laoise truly does have a royal feel to it.
16. Ailbhe – meaning noble or bright
Pronounced 'al-va', the Irish name Ailbhe means 'noble' or 'bright', making it the perfect name for your little queen.
Funnily enough, this name was originally a male name and anglicised to become Albert. However, it is now more common as a female name.
15. Aisling – meaning dream or vision
This gorgeous Irish name is pronounced 'ash-ling' and derives from the Gaelic word aislinge for a 17th-century poetic form.
First used as a name in the 20th-century, this Irish name is perfect for a little queen.
14. Cliodhna – Queen of the Banshees
According to Irish folklore and mythology, Cliodhna was the Queen of the Banshees of the Tuatha Dé Danann.
In other myths, she is the goddess of love and beauty. Can you think of a more perfect name for your little girl?
13. Grainne – the goddess of grain and harvest
In ancient Ireland, Grainne was the goddess of the grain or harvest. This significant figure is the perfect goddess to name your baby girl after.
Pronounced 'grawn-yeh', Grainne is a popular Irish name.
12. Blathnaid – meaning blossom or flower
Pronounced 'blaw-nid', the Irish name Blathnaid derives from the word 'blath', which means blossom or flower.
The Irish version of Florence, this elegant Irish name is perfect for your baby girl.
11. Bronagh – a beautiful name
Deriving from the Irish word bronach, meaning sad or sorrowful, the name Bronagh is, in fact, a beautiful name for a baby girl.
A well-known figure with the name is Saint Bronagh, a 6th-century saint and reputed founder of Kilbroney.
10. Ciara – a Co. Tipperary saint
Pronounced 'kee-rah', Ciara is the feminine form of the male Ciaran. Both derive from the Gaelic word 'ciar', meaning dark.
Saint Ciara established a monastery in County Tipperary during the 7th-century, making Ciara one of the Irish girl names that are fit for a queen.
Read: Top 10 VERY Irish FEMALE NAMES (popular in 2023)
9. Eireann – meaning Ireland
Can you think of a more perfect Irish name for your baby girl than one that literally means Ireland? If not, then Eireann is the name for you.
Variations of this name include Eireann, Erin, and Éirinn.
8. Caoimhe – meaning gentle or beautiful
The stunning name Caoimhe derives from the Gaelic word 'caomh', which means 'gentle', 'beautiful', or 'precious'.
Pronounced 'kee-vah', Caoimhe was the daughter of Fionn mac Cumhail in Irish mythology.
7. Meabh – from Queen Meabh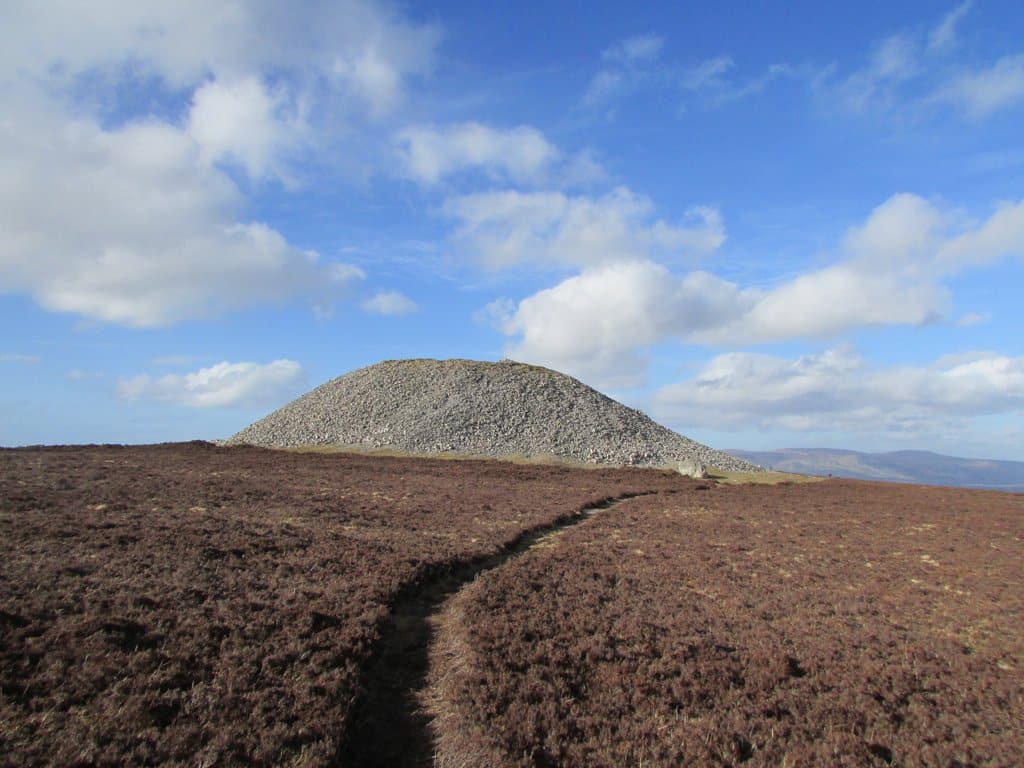 The Irish name Meabh, or Maeve, means 'intoxicating'.
According to Irish legend, Queen Meabh was the warrior queen of Connacht, and you can still visit her grave in Strandhill, County Sligo. Meave was one of the most famous Irish Queens of all time.
6. Eimear – meaning swift
According to Irish mythology, Eimear was the wife of the famous warrior Cuchulainn. She was said to possess the six qualities of womanhood: beauty, a gentle voice, sweet words, wisdom, needlework, and chastity.
Pronounced 'ee-mur', variations of this name include Eimear and Emer.
5. Saoirse – a famous connection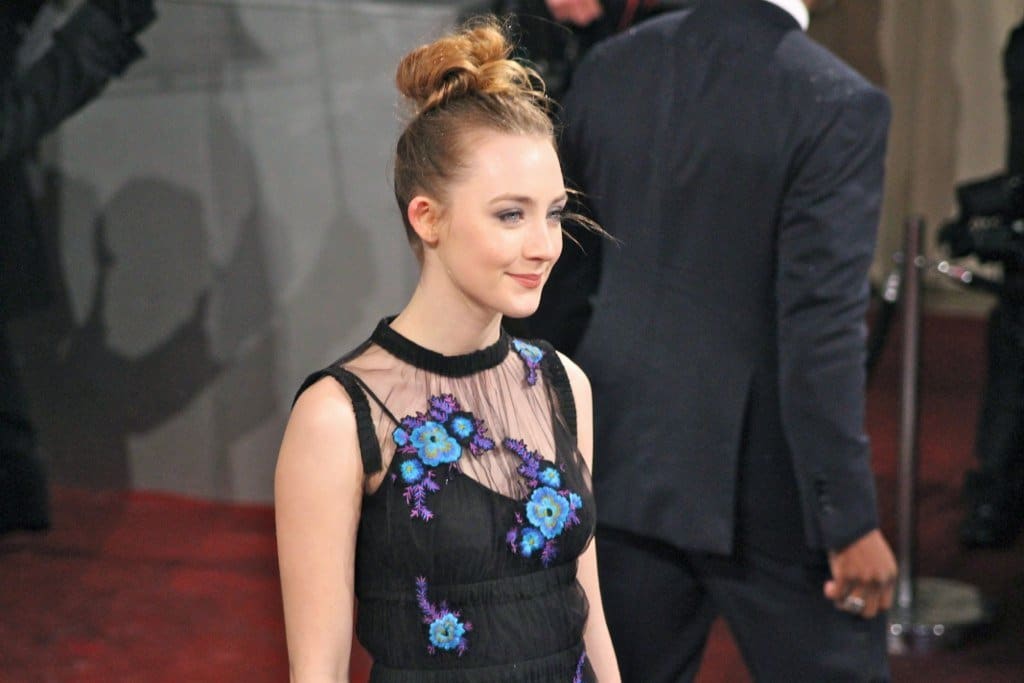 Made famous by actress Saoirse Ronan, Saoirse is certainly one of the most elegant names you can give your baby girl.
Meaning 'freedom' or 'liberty', Saoirse is pronounced 'sur-sha' and first came into use in the 1920s.
4. Sadhbh – meaning sweet, lovely, or wise
Meaning 'sweet', 'lovely', or 'wise', Sadhbh is the perfect Irish name to give to your baby girl.
Pronounced 'sigh-v', Sadhbh was the wife of Fionn mac Cumhail in Irish mythology.
3. Aoife – meaning beautiful, radiant, or joyful
One of the most popular Irish girl names in recent years is Aoife, and it's not hard to see why.
This gorgeous name is pronounced 'ee-fah' and means 'beautiful', 'radiant' or 'joyful'.
Alternative: It's the lads' turn now! Have a read of our article on the top 20 Irish boy names that are fit for a king
2. Niamh – meaning radiance, lustre, or brightness
According to Irish mythology, Niamh, known as 'Niamh of the Golden Hair', was the daughter of Manannan, god of the sea.
She was also the lover of Oisin, son of Fionn mac Cumhail, and is known for taking him with her to Tir-na-nOg, the land of eternal youth.
1. Fiadh – a gorgeous name
When it comes to Irish girl names that are fit for a queen, you can't get much better than the beautiful name Fiadh.
Pronounced 'fee-ah', this fairy-like name actually means 'wild', as in a wild animal!
Your questions answered about the best Irish girl names that are fit for a queen
If you have read our article on the best Irish girl names that are fit for a queen but you still have some unanswered questions, not to worry! We have you covered in this section, as we have compiled some of the most frequently asked questions to us and from online about this topic.
What Irish girl name means queen?
The Irish girl name of 'Gormlaith' means 'queen' or 'sovereign'. It was a popular name in Ireland during medieval times, including the wife of Brian Boru.
What Irish name means little queen?
The name of 'Ryan' means little queen.
Which names mean queen?
There are different names from around the world which mean queen, such as: Thema, Theresa, Victoria, and Tiana.
What is the Irish name for grace?
The Irish name for grace is is Gráinne, pronounced 'grawn-ya'.
MORE MII ARTICLES ON IRISH NAMES
Top 10 hardest to pronounce Irish first names, ranked
20 IRISH last names that are actually ENGLISH
10 EPIC baby boy names from Irish mythology
The 10 TOUGHEST Irish SURNAMES to say correctly (and how to pronounce them)
20 Irish first names NOBODY knows how to pronounce
Top 10 Irish BABY NAMES taking AMERICA by storm