The history of clothing in Ireland has changed vastly throughout time. Impacted by various factors, including economic prosperity and practicality, we are taking a look back through the history of fashion in Ireland.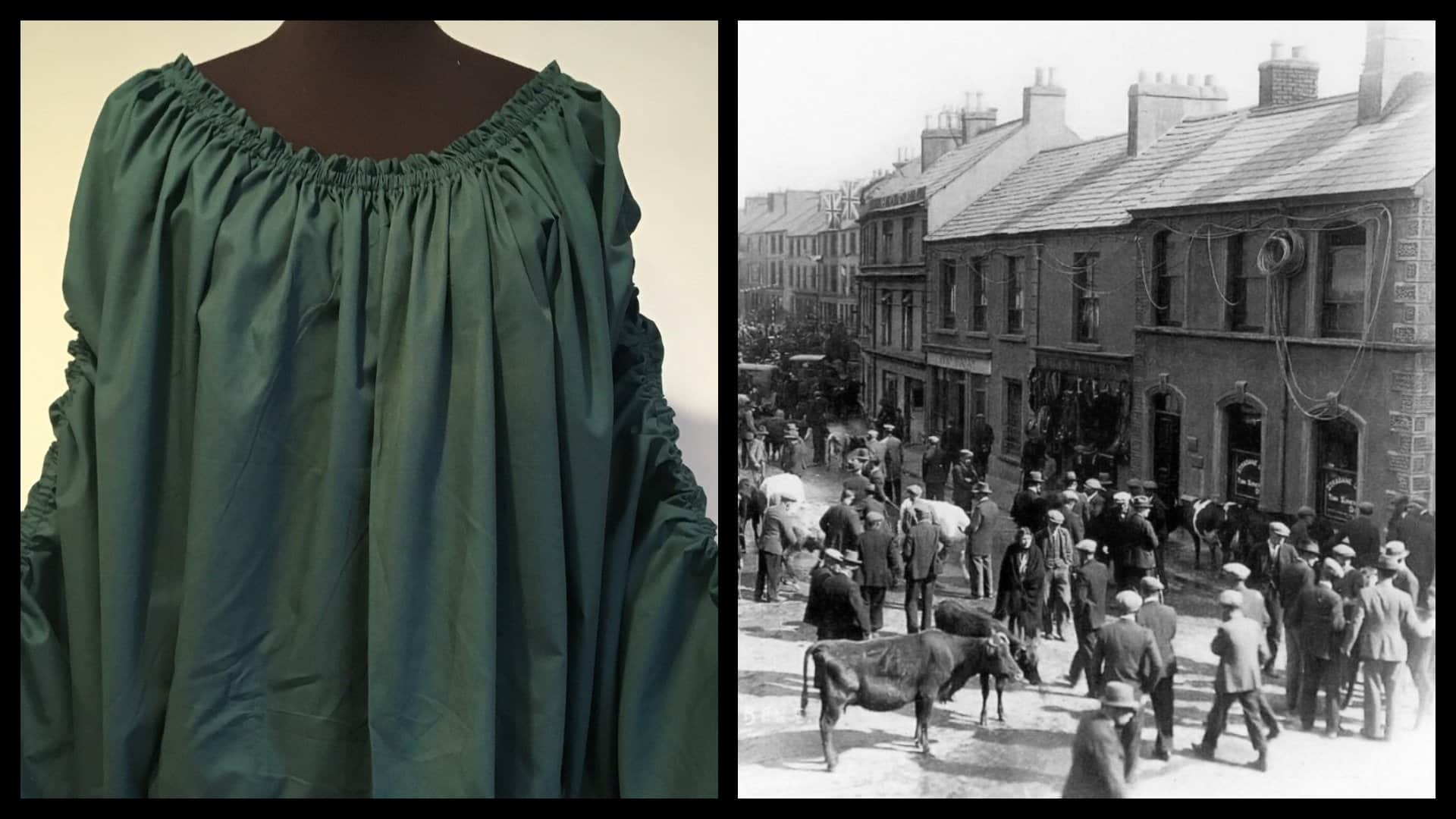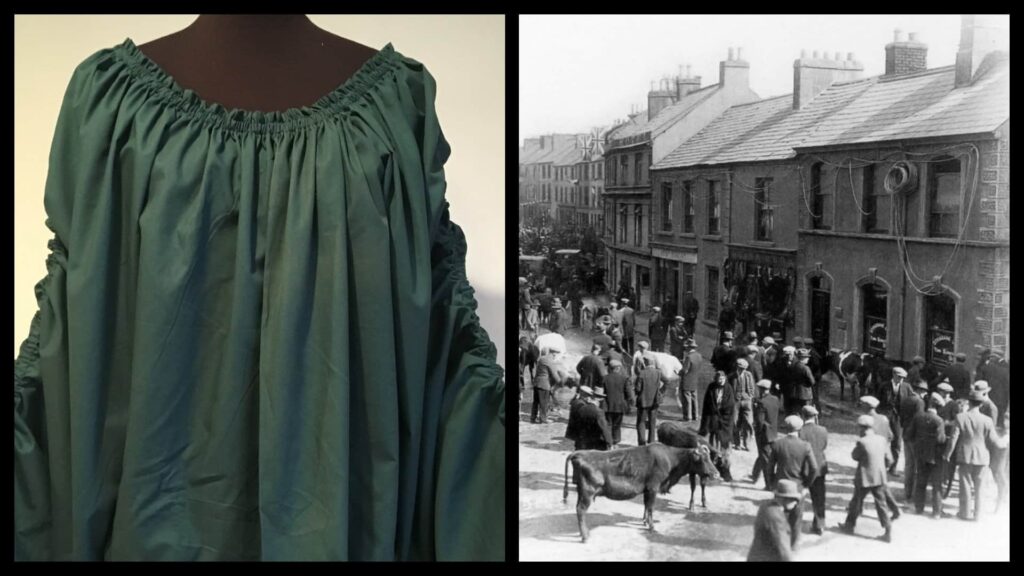 When it comes to traditional Irish clothing, Hollywood movies depicting Ireland of the past would have you thinking everyone walked around wearing shawls until about 50 years ago.
This is not strictly the case, although shawls did feature heavily for a time. Thus, we are giving you the lowdown on traditional Irish clothing.
Clothing is an important aspect that weaves its way through the country's cultural history, from industry to day-to-day life.
Thus, taking a look back through the history of fashion in Ireland can give us a deeper insight into society as a whole.
Meanwhile in Ireland's overview of facts about traditional Irish clothing
The history of fashion and traditional clothing in Ireland reflects a marriage between indigenous and homegrown clothing and inspiration from neighbouring traditions.
The léine, for example, pronounced as 'lay-nuh', is a traditional Irish tunic-style apparel which would be made of linen or wool.
Irish men often wore trews, which were tight-fitting bottoms that were made from wool, too.
There are also some parts of Ireland, particularly in Scotland, which traditionally wore kilts.
Irish traditional clothing would often have been made locally with handwoven fabrics, imprinting the indigenous hand on all aspects of Irish garments.
A bit of a mystery – very few early records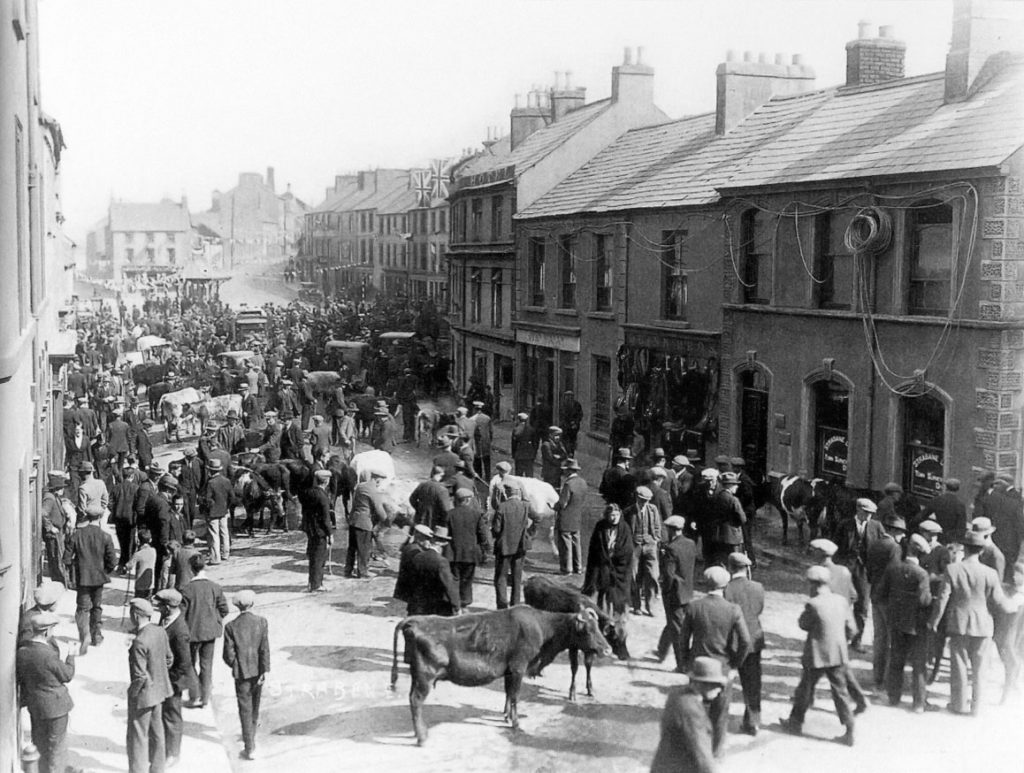 It may surprise you to discover that very little is known about traditional Irish clothing, particularly before the 12th-century.
Historians widely believe that Ireland's early inhabitants wore wool clothing. This was indicated by the discovery of the Moy Bog Gown in 1931. Researchers believe it dated back to the early 1300s.
The Moy Bog Gown was a fragment of a dress discovered on a decomposed body in the Moy Bog of County Clare.
The fragments of the piece were sent to the National Museum of Ireland. Analysis later indicated the garment was made of a rough wool twill believed to be brown in colour.
Details such as a front-buttoned bodice, a calf-length skirt, long fitted sleeves, and a rounded neckline were also clearly decipherable.
Related: For a bit more of an alternative look on fashion on the Emerald Isle, check out our article on the top 10 iconic Irish fashion trends
The mantle – a display of wealth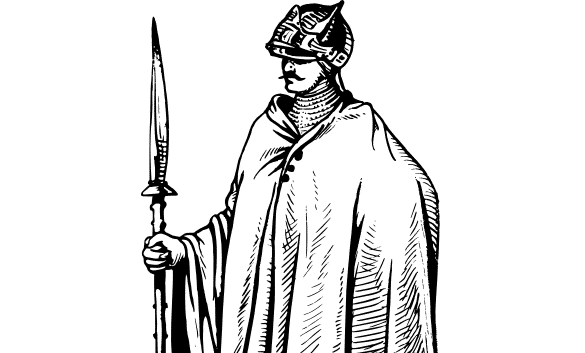 Records of traditional Irish clothing become much clearer from around the 13th-century onwards.
Mantles, which were coats made of wool cloth, became popular around this time.
Peasants would wear mantles comprised of small scraps of cloth sewn together. Meanwhile, nobility could afford mantles made from one single long piece of cloth.
On the other hand, the nobility would wear long, fringed cloaks known as brat or brata in varying colours. This displayed wealth, and many would be decorated with embroidery or ornate brooches.
In fact, Brehon Law decreed that slaves should only wear brat with one colour. Freemen could wear four, and kings could wear as many as they chose.
Funny: Read Meanwhile's hilarious article on the top 5 culchie fashion trends across Ireland
The leine – a staple in Irish traditional clothing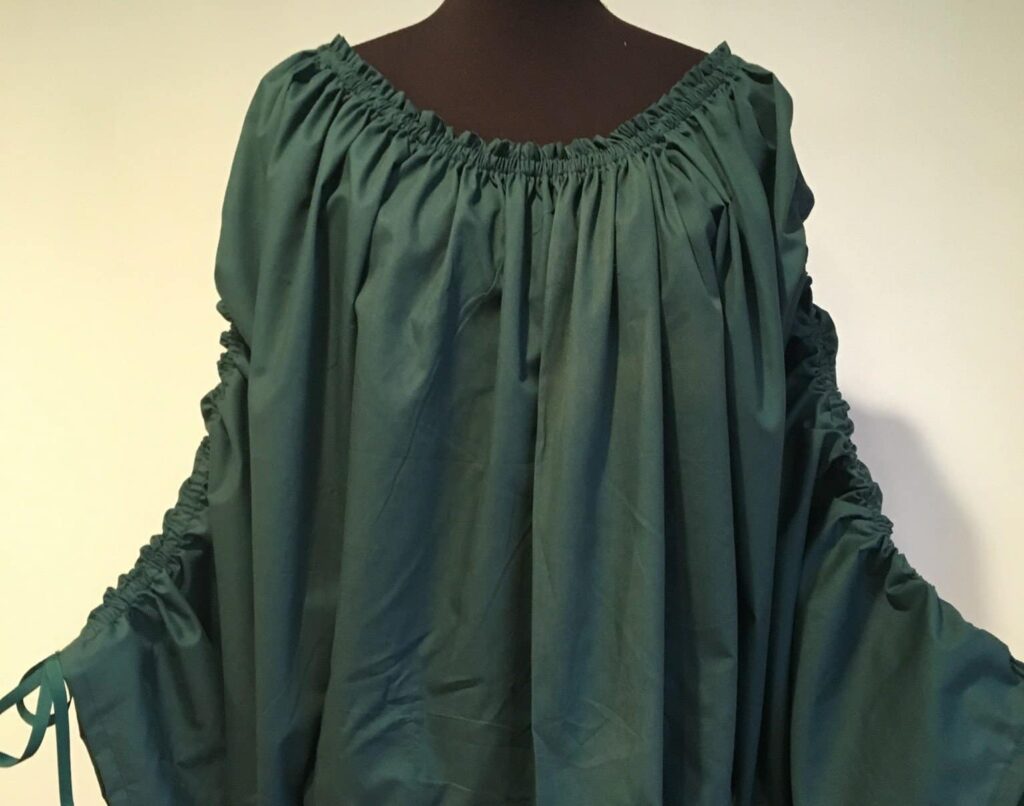 One of the most common pieces of traditional Irish clothing among men and women, peasants and nobility, was the leine.
The leine was a knee-length sleeveless tunic that would commonly be worn beneath the mantle or brat. Very wide at the bottom and narrow at the top, the leine would often be saffron-yellow in colour.
Although the actual material would often extend to the ground, many wore it gathered around the waist using a belt, so it would hang around knee or calf-length.
Men would often wear the leine on its own. Whereas, women would more commonly wear it as an undergarment beneath sleeved dresses.
Other traditional Irish clothing items – inar, kilts, and more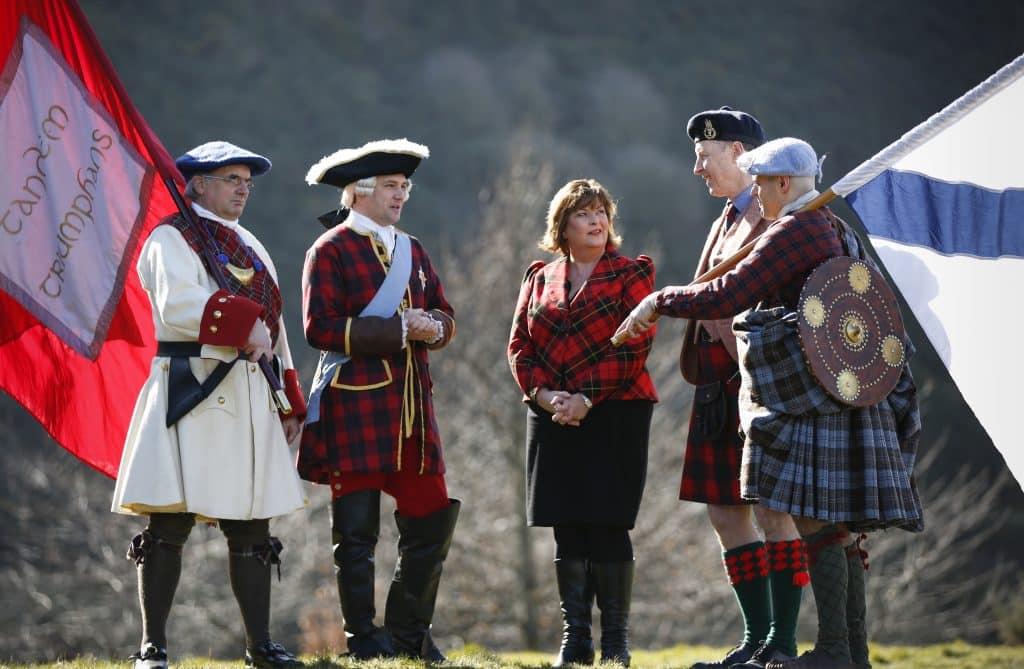 Another item that was commonly worn was a jacket called an inar. Pleated at the breast or the waist, inars had split sleeves and were often intricately decorated.
Thanks to Norse influence, the inar grew in popularity as these people settled along Ireland's coasts.
There is also much debate surrounding whether the people of Ireland traditionally wore kilts. While this particular clothing item is more closely associated with Scotland, you may have heard of the Irish kilt.
Many historians argue that the kilt was never a part of the history of clothing in Ireland.
However, come the early 20th-century, records suggest that many Irish people wore kilts as a sign of rebellion and solidarity with those who also wanted independence from England.
Unlike the traditional Scottish tartan kilt, the Irish kilt was saffron-yellow in colour, symbolising their rebellion against the English.
Read more: Ireland is rich with tradition. Read our article on the meaning behind the traditional Irish blessing of 'May the road rise up to meet you'
Irish clothing from the 19th-century – impacts of Famine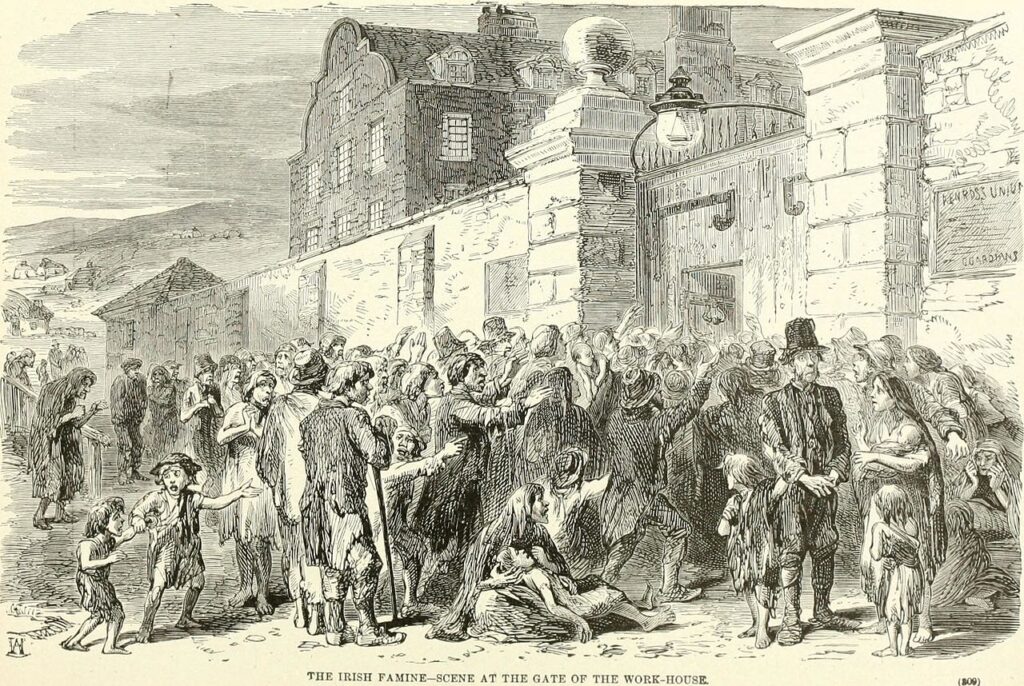 In the early 1800s, Irish clothing was not that different from what would be worn in England.
Men wore breeches, a linen shirt, wool stockings, and heavy shoes and women often wore skirts or dresses, aprons, Galway shawls, and blouses.
However, Ireland was devastated by the Great Famine in the mid-19th-century. With many living in poverty, many across the country wore rags made from scraps of cloth.
What many may recognise as traditional Irish clothing, such as the Aran Jumper and Irish tweed, were not in fact invented until the late 19th and 20th-century.
Your questions answered about traditional Irish clothing
You may still have some outstanding questions about this topic, so we have you covered! For in this section, we have put together some of the most frequently asked questions to us and from online about traditional Irish clothing.
What is the traditional clothing of Irish?
Made often from handwoven fabrics from the hands of Irish people, the traditional clothing of the Irish included léine's (tunic), brat's (cloak), and trews (trousers).
Does Ireland have a national costume?
Ireland doesn't have a national costume. However, some features of clothing are synonymous with Ireland, such as the Aran jumper and the Claddagh ring.
How did ancient Irish people dress?
Historians are of the belief that ancient Irish people dressed in wool cloth. This isn't unanimous, as others believe that clothing made from animal skin was more widespread.
MORE MEANWHILE ARTICLES ON IRISH TRADITIONS
10 Irish TRADITIONS that the WORLD can't understand
Irish funerals and keening: why the tradition died out
Top 10 best Irish Christmas traditions
The history of Halloween in Ireland: an ancient Irish tradition
Top 10 Irish cultural traditions, customs, and their origins