Jamie-Lee O'Donnell was told her Derry accent would limit roles in her career.
One of the stars of Channel 4's Derry Girls has revealed that she was told her Derry accent would limit the roles available to her.
Jamie-Lee O'Donnell said that she practised many different accents due to worries that she would fail to land jobs using her native Derry accent.
Jamie-Lee O'Donnell – Michelle from Derry Girls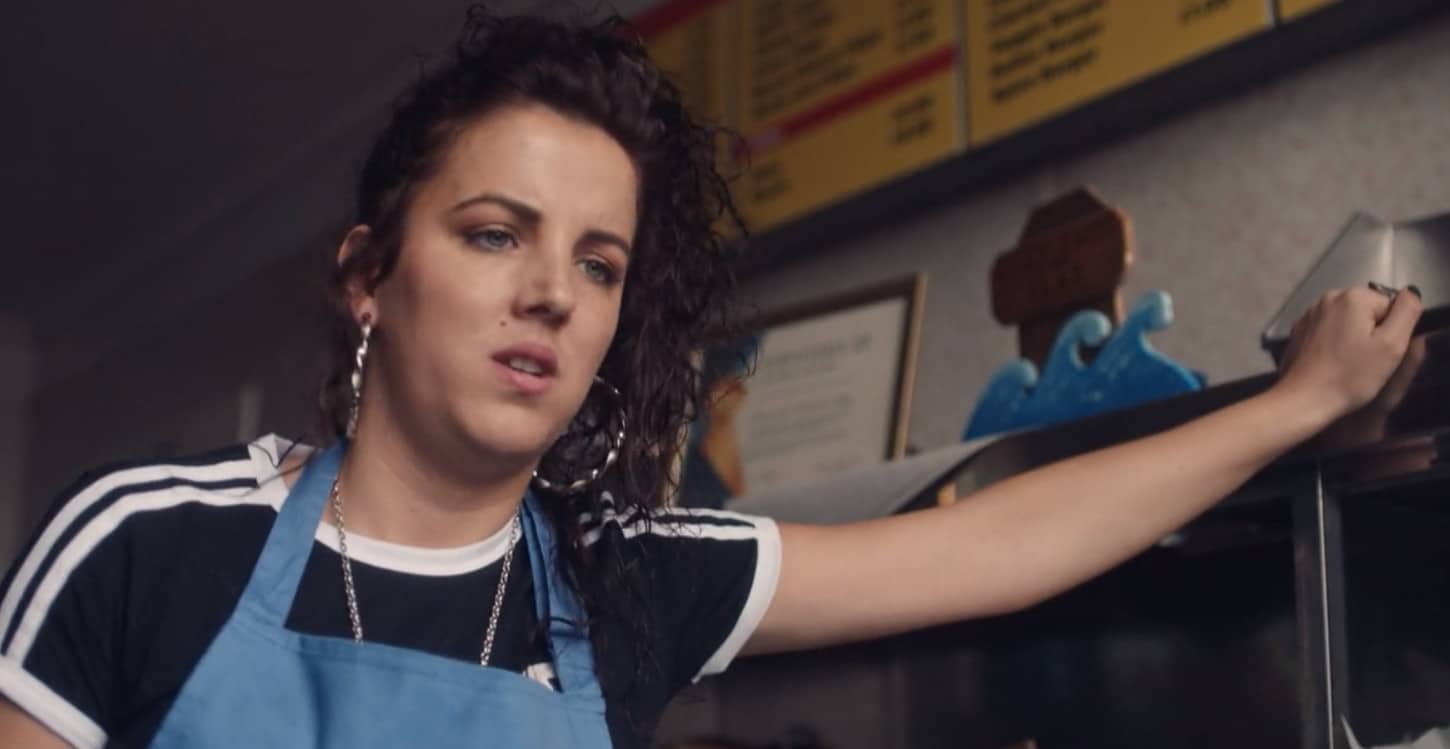 O'Donnell established herself in a regular role in the BBC's 6Degrees between 2012 and 2015 but garnered international renown for her performance as Michelle Mallon in Lisa McGee's Derry Girls.
Across three seasons, the series gained plaudits from famous faces such as filmmaking luminary Martin Scorsese. Furthermore, its seismic cultural impact earned comparisons with Father Ted and led us to publish an all-encompassing guide.
Key to its popularity, no doubt, is its portrayal of local charm, helped by Derry natives O'Donnell and Saoirse-Monica Jackson, along with the excellently affected accents of Galway's Nicola Coughlan and Dublin's Louisa Harland.
The Derry accent – "too strong, too working class"
However, to become an international sensation with her native accent must have come as something of a surprise for O'Donnell, who was told she would "never get work" using her Derry accent.
Speaking to The Independent, O'Donnell revealed that she "practised loads of accents" so that she would "have as many ready to go as possible".
Among the reasons given to O'Donnell for the prohibitive nature of her accent was that it was "too strong, too working class, too specific, [and] no one can understand it".
However, everything changed after the success of the Channel 4 show: "After Derry Girls came out, it was the complete opposite. I was getting auditions for countries all over the world, and they were like, 'Keep the accent, we'll work it in'".
Screw – another Channel 4 hit
O'Donnell was speaking ahead of the release of season two of Screw, a prison drama in which she stars as prison officer Rose. Based on creator Rob Williams's experience working in prisons, the show has received good ratings and generally positive critical acclaim.
Speaking of her role in Screw, O'Donnell shone a light on what she describes as "the forgotten section of the justice system".
"It's obviously an important part of our world, and it doesn't seem to really be talked about or supported or funded the way it should be," O'Donnell said. She also lamented the sector's lack of mental health services as "pretty shocking".
Screw returns to Channel 4 tonight, 30 June at 9 pm.