From making home movies as a child to her roaring success with Derry Girls and Bridgerton, this Irish actress has made a name for herself.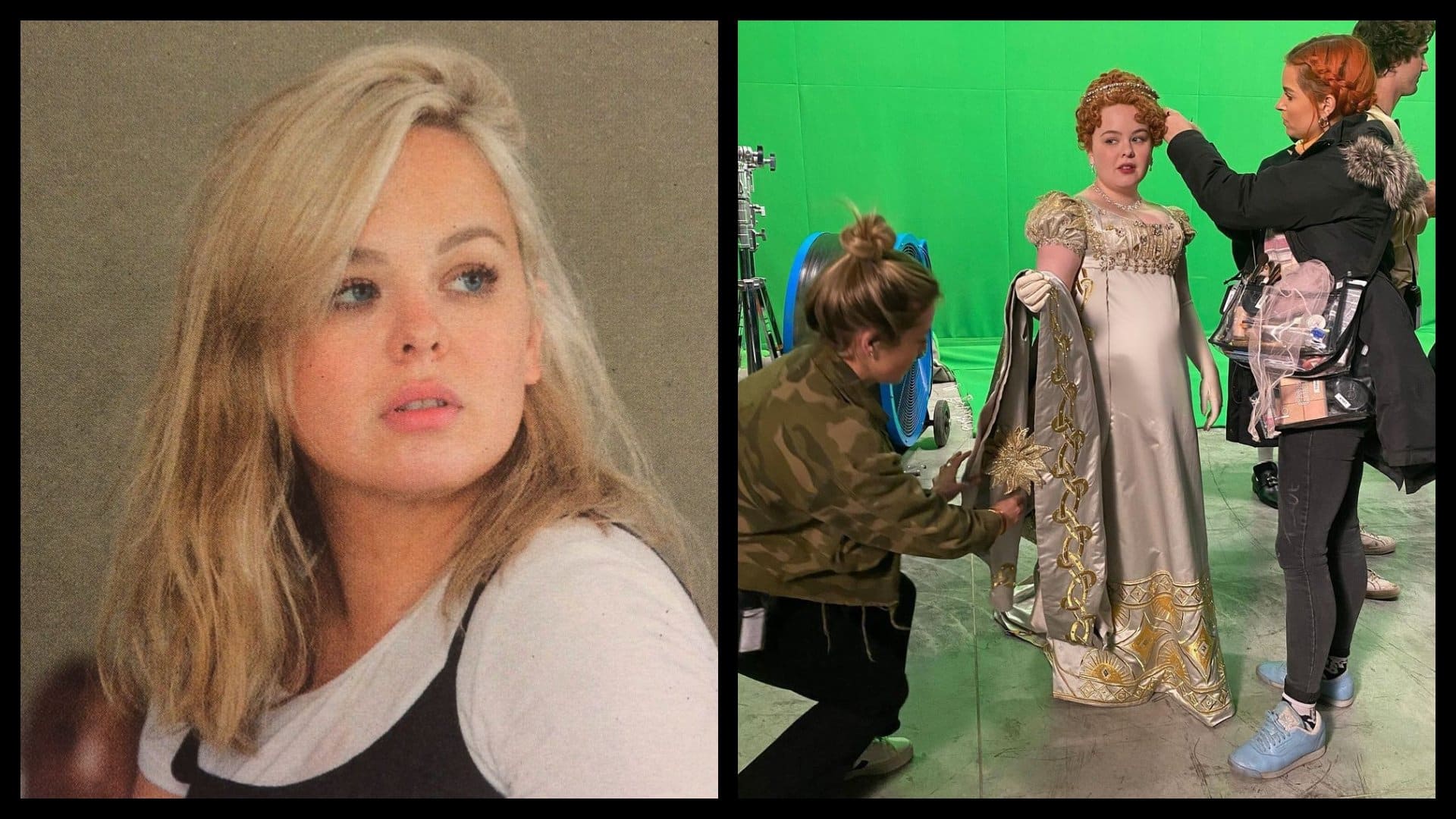 Nicola Coughlan's role in Derry Girls has prompted many to choose Clare as their favourite character.
Just when we thought we'd seen her best work, Netflix rolled out the red carpet to introduce Bridgerton, a binge-worthy series that attracted 82 million households worldwide.
In this period drama about family life, love, and happiness, Nicola Coughlan took on the role of Penelope Featherington.
Coughlan has wowed us with her ability to become two entirely different people in two vastly different shows.
Join us now as we count down the top ten fascinating facts about Nicola Coughlan you never knew.
10. She is a Galway girl – the best of the west
Born and bred in Galway in the west of Ireland, Nicola Coughlan has always felt connected to the creative spirit and vibrancy of her hometown.
In a 2020 interview with Netflix, Coughlan joked about claiming that she was the original Galway girl from Ed Sheeran's hit song.
9. Her career began on stage – another fact about Nicola Coughlan you never knew
Coughlan's first significant role was on stage, in a play called 'Jess and Joe Forever'.
Here, she caught the attention of her agent and proceeded to audition for a part in Derry Girls. The rest, as they say, is history!
8. She did an impression of Nadine Coyle for her Derry Girls audition – replaying the Girls Aloud singer's iconic moment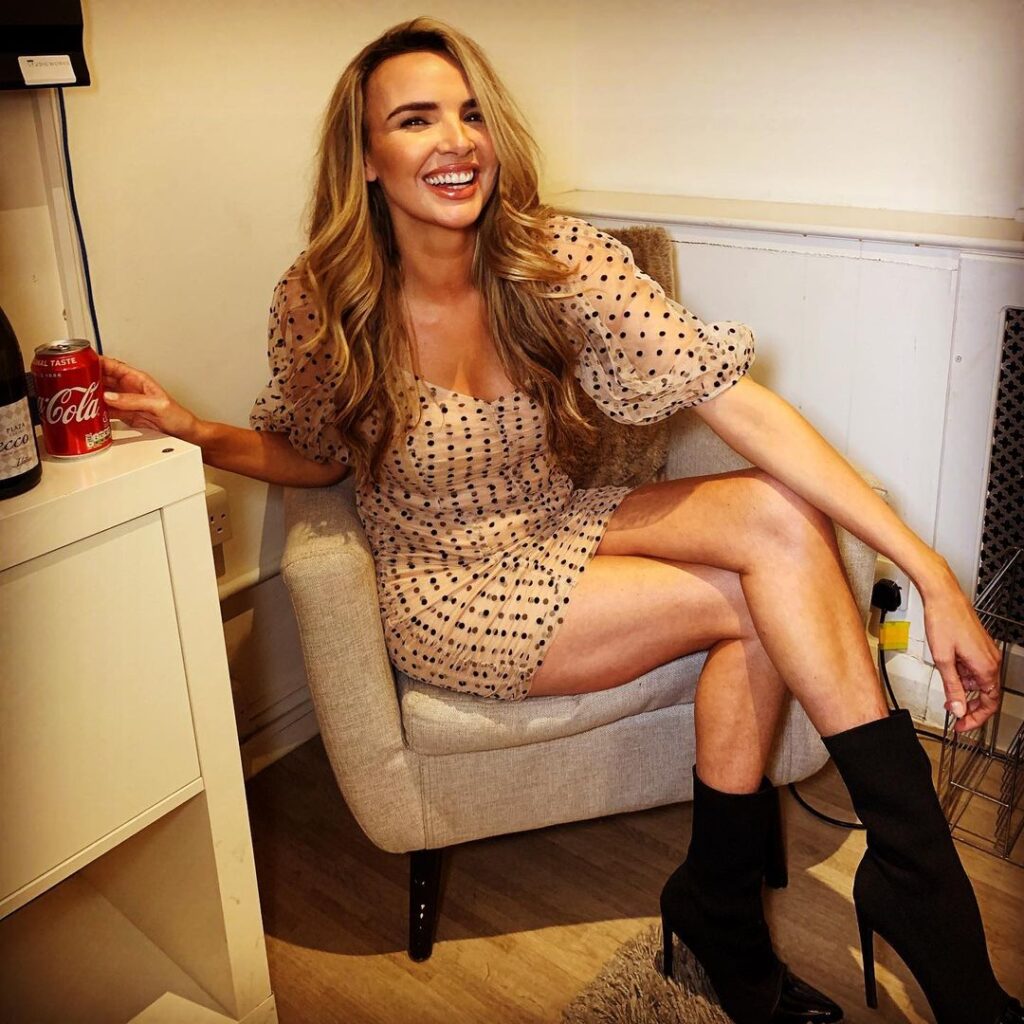 When Coughlan appeared on The Graham Norton Show, she and Graham Norton bonded over an unforgettable moment of Irish pop culture from the early 2000s.
Many of us will never forget the Irish reality show Popstars, where members of the public aged 18 and over were invited to audition for their chance to be in a brand-new pop band.
The then 16-year-old Nadine Coyle lied about her age. A dramatic scene ensued in which Nadine accidentally revealed her true date of birth.
Nicola Coughlan performed an uncanny resemblance to Nadine Coyle for her Derry Girls audition. So, it's no wonder she got the part!
7. She used to work at an optician's office – one of the facts about Nicola Coughlan you never knew
During an interview on The Late Late Show, Coughlan revealed to the presenter Ryan Tubridy that she used to work in an optician's office in Galway City.
Her job was to send letters to people, informing them that they were due their next eye test.
Nicola Coughlan used this time to practice signing her autograph, which we consider now to be time well spent.
6. She is good friends with Johnathan Van Ness – major friendship goals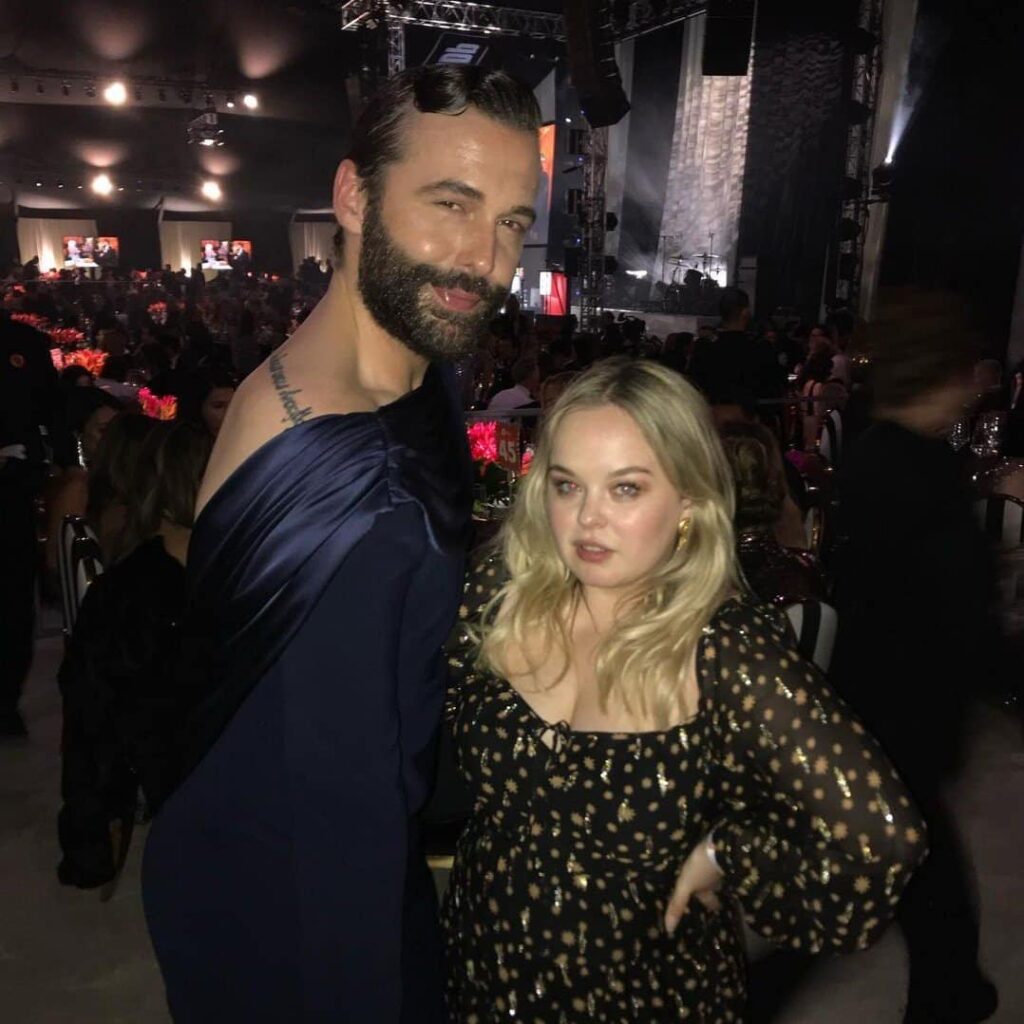 Nicola Coughlan and Johnathan Van Ness started out as fans of each other. Ness was a huge fan of Derry Girls while Coughlan adored Ness' show Queer Eye.
Nicola Coughlan even had his face printed on a jumper before she'd known him, which grabbed Johnathan Van Ness' attention on social media, as we learned from their interview in the People's 2021 Pride Issue.
The pair are good friends now and have worked together on a podcast mentioned below.
5. She has co-written a scripted podcast – her talent knows no boundaries
The comedic scripted podcast 'Whistle through the Shamrocks', written by Nicola Coughlan and Camilla Whitehill, is a story about Ireland, love, and murder.
As abovementioned, Johnathon Van Ness stars as a banshee in one episode while Louisa Harland, Coughlan's co-star on Derry Girls, plays a classic Irish Mammy.
4. She was a guest judge on RuPaul's Drag Race UK – 'sashay away'
Nicola Coughlan joined the challenge of finding the UK's next drag superstar when she featured as a guest judge on the show in October 2021.
Coughlan, being no stranger to fashion, appeared in a gorgeous pink dress designed by Alberta Ferretti. On Instagram, she delighted in having made RuPaul laugh a lot.
3. She grew up loving Busted – another fact you never knew about Nicola Coughlan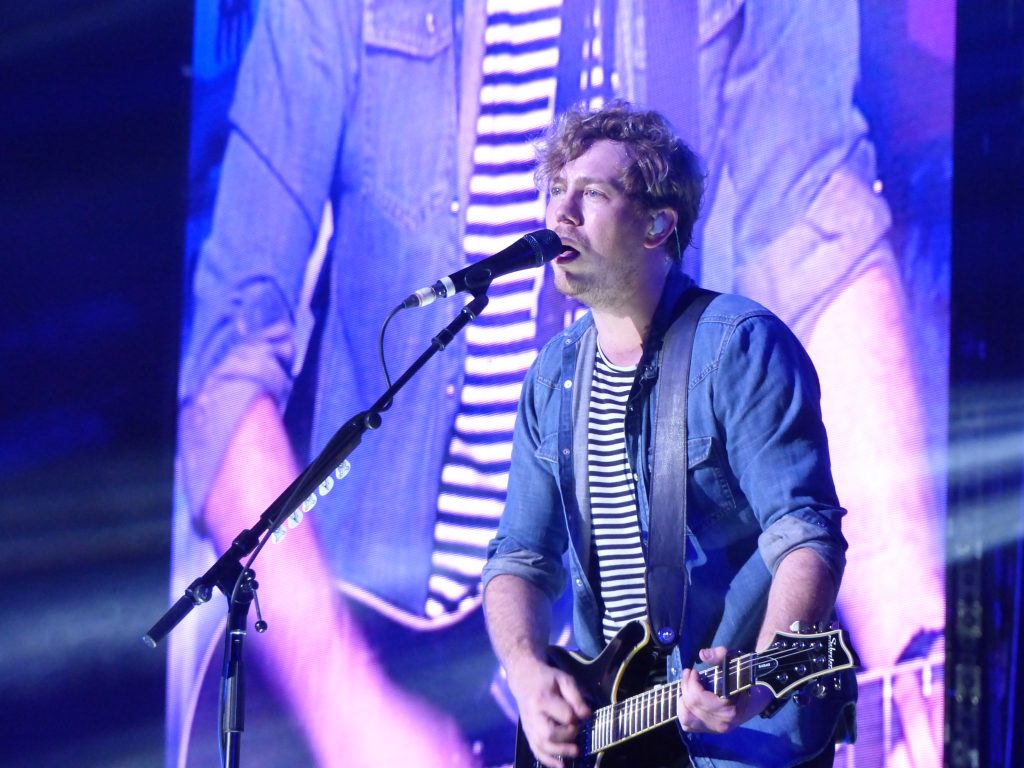 In a hilarious interview on Comedy Central, Nicola Coughlan relayed her teenage obsession with the British pop group 'Busted'.
She admitted to having thrown herself over a balcony to get closer to the group when she saw them live in concert as a young girl. Now that's commitment!
2. She won the award for 'Rising Star' – a huge achievement for Nicola Coughlan
At the 2021 IFTAS (Irish Film and Television Awards), Mark Hamil, the Star Wars star, presented Nicola Coughlan with the award for Screen Ireland Rising Star.
Through tears, the actress expressed her gratitude, having beaten several other talented actors out of the ring.
This has to be our favourite out of the top ten facts about Nicola Coughlan you never knew.
1. She will return this March for season two of Bridgerton – the long-awaited return
We spoke too soon. Our number one best fact about Nicola Coughlan you never knew is thus – she will return to Netflix for season two of Bridgerton on 25 March this year.
Netflix announced the news as an extra special gift on Christmas Day.
We are counting down the days now until we get to see one of our favourite Irish talents, Nicola Coughlan, back on our screens once more!