Ireland is home to many friendly counties, but some people are much nicer than others, so check this out to see which one tops the list.
While Ireland takes the top spot as being the friendliest country in Europe (and perhaps the world, might we add), there are certain parts of Ireland which are indeed warmer than others.
Ireland may be a small country, but each county has its own personality and with that comes friendly locals, a welcoming atmosphere, and a happy-go-lucky attitude – but they're not ALL like this.
So, if you ever wonder where to meet the nicest people and get the warmest welcome, here are the ten friendliest counties in Ireland.
10. County Dublin – for fun and friendliness in the outskirts
Dublin is one of the main hubs for people visiting Ireland, and while many expect a big old welcome from the capital, it's not always the way.
While Dublin's city centre is filled with busy streets, traffic and people rushing around, the outskirts of Dublin and the coastal towns are where you will enjoy an amiable vibe.
9. County Fermanagh – a very welcoming atmosphere
This sometimes-overlooked county is highly underrated, and anyone who visits there will tell you this.
With so much going for it, including gorgeous landscapes, waterways and kind people, it is no wonder that County Fermanagh is among the friendliest counties in Ireland.
8. County Kilkenny – home to one of the friendliest cities worldwide
Kilkenny city was once voted as one of the friendliest cities in the world, so there is no doubt in our minds that it deserves a place on our list.
A visit to County Kilkenny ensures social meetings with locals who are more than willing to stop for a chat or give you recommendations, which is what makes it a welcoming destination.
7. County Cork – where the banter is alive and well
Corkonians are all about the banter and craic, making Cork one of the friendliest counties in Ireland. You will face a warm welcome at any of the pubs and restaurants, and you won't be short of chats with the locals no matter where you end up. That's the beauty of Cork, boy!
6. County Mayo – for kind-hearted islanders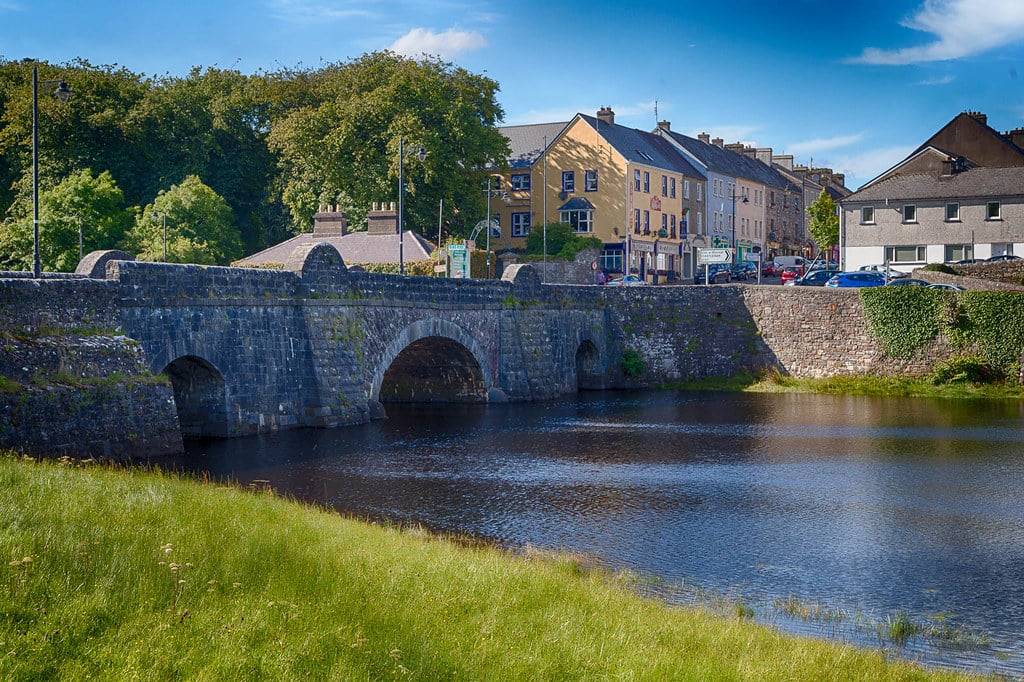 Achill island is well known for having some of the friendliest people in the country but let's not forget about the rest of County Mayo.
Something is striking about the warm atmosphere of the west, and this can be found all around Mayo, especially on the islands.
5. County Galway – or alternative cities and charming villagers
Galway is a striking county with fantastic landscapes, lovely people and a thriving, bustling city, which is why it was previously voted as Europe's friendliest city.
Venture off towards the smaller towns of Galway, and you'll recognise the strong community feel, charming vibes and kindness all around.
4. County Sligo – for relaxed coastal vibes
The people of Sligo love nature, with surfing, hiking and beachfront walks among some of the top activities there, so of course, this puts a smile on their faces. A visit to Sligo will ensure you soak up the ultra-relaxed vibes, enjoy the charming pubs and make many new local friends.
3. County Donegal – where time goes by slowly
Donegal sits snuggly in the northeast of the island, and since it boasts some of the best landscapes and a tranquil ambience, you will notice the locals are as friendly as they come.
Here, the pace of life is slow, and the locals love to enjoy the peace and quietness of nature, which they proudly share with visitors.
2. County Tipperary – a heritage county
Nenagh in Tipperary is often described as the friendliest town in Ireland. Still, the entire county is worth a stop to enjoy the many attractions and authentic Irish culture and soak up the history.
The country's pride comes across in the friendliness of the locals here; they are more than happy to point out their favourite spots for you to marvel at.
1. County Clare – one of the friendliest counties in Ireland
Clare is home to wild and rugged natural beauty, thriving cities such as Ennis and locals who are among the kindest in the country.
With plenty of events, talented musicians, local markets, charming pubs and off-the-beaten-path villages, Clare is a place you can guarantee to feel more than welcome.
So, now that you have checked out the list of the friendliest counties in Ireland, what would you consider your friendliest choice?