You just can't beat the Irish when it comes to entertainment. Here's a roundup of some of the best Irish talent that TikTok has to offer.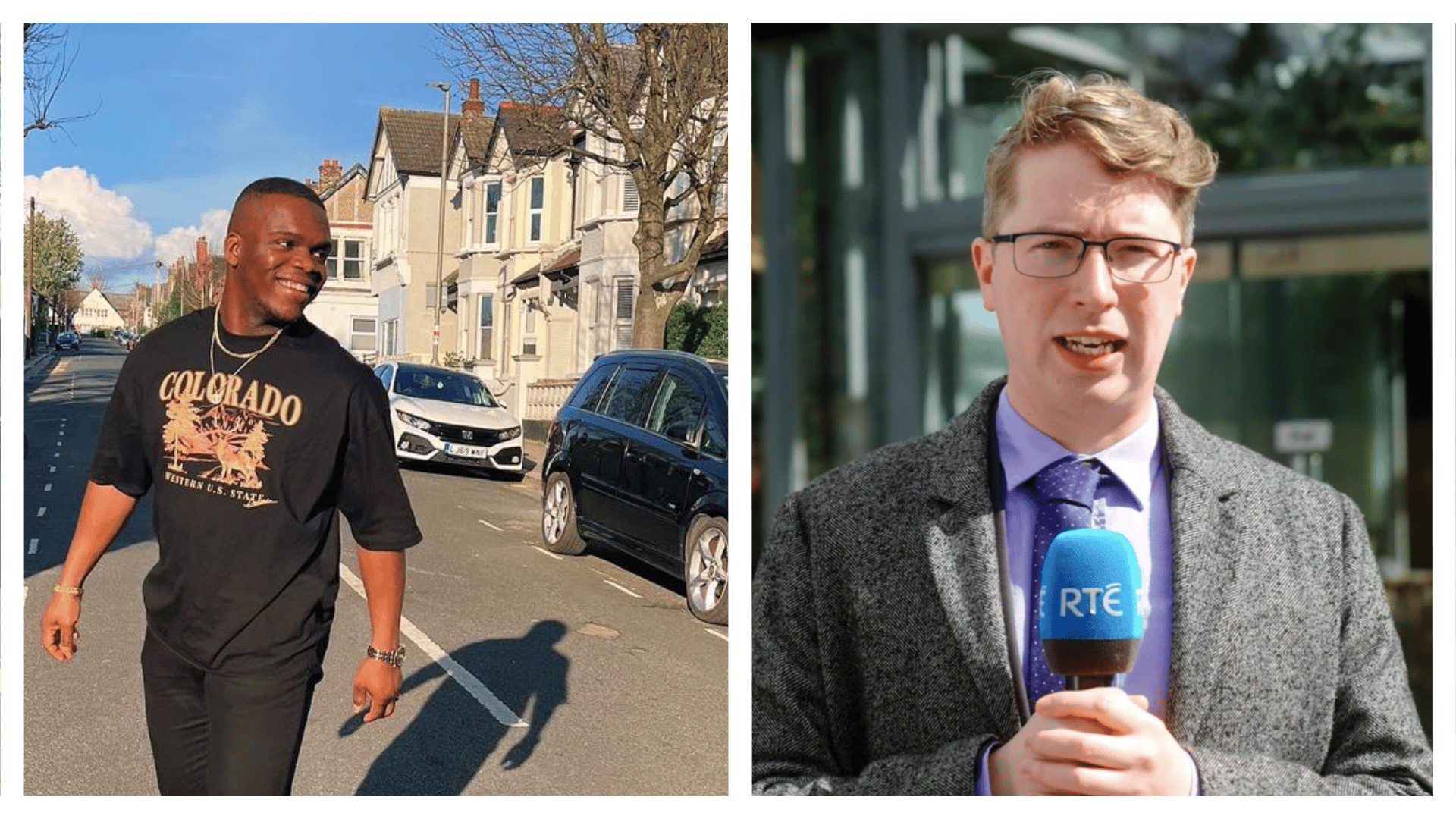 There's no denying the fact that the Irish are a fine bunch of entertaining lads. That's why Irish TikTokers are some of the best talent going, in our highly biased opinion.
If you're looking for a laugh, then follow some of these class messers. You can thank us later. Here are the top ten Irish TikTokers you need to follow.
10. @2biglugs − " come out and fight me, baldy"
You might remember @2biglugs for his iconic 2021 video. You can tell this lad's father is no stranger to his humour, calling the misses in to diffuse matters with a wooden spoon when his son tries to get him to "come out and fight me, baldy".
All of his videos are gas. Definitely worth a follow for that video alone, which is pinned on top of his page.
9. @seanburkeshow − great Irish sketch comedy
At the time of writing, the last video from this Irish sketch comedian is a beautiful Thai Chicken Curry tutorial, except it's vegan because he forgot to buy chicken. Other great sketches include "Every Eurovision Points Round" and "When Guinness goes wrong".
8. @kerrycowboy − an Irish-speaking farmer
An Irish-speaking, cow-herding, dog-training Kerry farmer on TikTok? Sign us up quick! Along with his dog, Braindí, this young Kerry farmer brings his followers along for the ride on his daily farming adventures.
Expect some lessons in Ireland, its language and culture, with a fair dose of craic thrown in for good measure.
7. @theirishdanielle – for Irish history
Let Danielle bring you on a tour of Ireland and its culture, as well as its myths and superstitions. Danielle covers all things Irish, including its history and quirks.
Her channel is an excellent port of call for anyone interested in visiting or learning more about the Emerald Isle. You'll definitely pick up a few travel tips there, that's for sure.
6. @daragh2me − silly Irish humour
Daragh Twomey's videos are gas: from housemates who can read minds to laying eggs on Christmas day. It's safe to say that this is some of the silliest humour that Irish TikTokers have, and it works perfectly.
5. @imirishtaylor − gas tongue twisters
Taylor-Lee Keating's tongue twisters are pure serotonin. After a break from making videos due to pure laziness (in her own words, not ours), she is now back with a bang after a year's respite. We're waiting eagerly to see what she uploads.
We have our fingers crossed for more tongue twisters. Please hear our prayers, Taylor.
4. @bonbonod14 − black Irish history
You might be surprised to hear there is black Irish history, but Boni will explain all. He is one of those Irish TikTokers that will keep you up all night swiping to the following video to learn more and more.
Throw in a bit of banter simultaneously, and we've got ourselves a great TikTok channel.
3. @bigdirtyfry − iconic Indie music
Remember Nadine Coyle messing up her date of birth? Well, now you can listen to Ireland's biggest reality blunder from the perspective of an indie music song. But that's not all; Michael Fry goes above and beyond to do this for most viral sensations.
The Aoife McGregor voice note? You'll be singing along with him for days. Fry has you covered for all your indie music needs. His tunes are not only hilarious, but they're damn catchy too.
2. @therealcraic − Irish teacher skits
Caoimhe Byrne's TikTok is a great place to reminisce on the ghosts of the primary school past. Remember being sent to a new classroom when your regular teacher was out? Or when you were sent to another classroom with a message? Simpler times.
1. @killersundy − one of the best Irish TikTokers
Killian Sundermann is one of the best TikTokers that Ireland has to offer at the moment. Sundermann is a true lockdown success story, and his devotion to his comedy would nearly make you grateful for the pandemic.
Okay, we're not thankful for the pandemic, but Kilian Sundermann is VERY GOOD, okay?! Go check him out immediately, and shame on you if you don't already know who he is.