From "Gangs of New York" to "State of Grace" and "The Departed" – these are our favourite Irish gangster movies of all time, ranked.
Who doesn't love a thriller with a charismatic villain? Irish gangster movies have been a favourite among movie geeks from around the world for decades, and the Emerald Isle has inspired some of the greatest motion pictures of all times, including many Hollywood blockbusters.
That's not a coincidence: the Irish mob is considered one of the oldest organized gangs in North America and operates in almost every major US city. Ready to dive into the underworld? Get the popcorn ready and check out our favourite Irish gangster movies below.
Meanwhile in Ireland's top facts about Irish gangster movies
"The Irishman" was a 2019 gangster classic directed by the legendary Martin Scorsese. It is known for its lengthy runtime and is de-aging technology on the the main characters.
Set in the Belgian city of Bruges, "In Bruges" marries crime with craic. It isn't your traditional gansgster movie, but is a shoe-in on this list.
"The Departed" by Martin Scorsese was a remake of the Hong Kong film "Infernal Affairs", but Scorsese amended it to have an Irish-American mob viewpoint.
"Black Mass" was a notable departure in the repertoire of Johnny Depp, who gave a fantastic performance as 'Whitey' Bulger, also undergoing a huge transformation for the role.
"State of Grace" is well-known for its notable cast, which included the likes of Gary Oldman, Sean Penn, Robin Wright, and John Turturro.
10. In Bruges (2008) – an Irish gangster comedy with Colin Farrell
"In Bruges" doesn't quite fit the bill of the average Irish gangster movies, but we love how director Martin McDonagh's cleverly mixes up thriller and slapstick moments in this highly entertaining black comedy.
The film stars Colin Farrell and Brendan Gleeson as two Irish gangsters in hiding, while their boss Ralph Fiennes chases them around the epic streets of the Belgian town. 
Read more: See where "In Bruges" ranks on our list of the top 5 best Brendan Gleeson movies of all time
9. Southie (1998) – a brutal portray of the Boston gangster scene
Former street kid Danny Quinn (Donnie Wahlberg) returns home to Boston from New York, determined to retire from his criminal career – only to find his Irish family and pals in the centre of a new gang war.
"Southie" offers interesting insights into the Boston gang scene and, at the same time, chronicles Donnie Wahlberg's first steps as an actor. Jumping in for his older brother Mark who was unavailable at the time, he stunned fans and critics alike.
8. The Boondock Saints (1999) – Irish twins taking down the Boston mob
Irish Catholic twins Patrick Flannery and Norman Reedus accidentally kill a bunch of mafia thugs, then decide to wipe out the entire Boston mob in the name of God. An FBI special agent (Willem Dafoe) is determined to stop them, but soon finds himself secretly cheering for the brothers.
Troy Duffy, who wrote and directed the "Pulp Fiction"-like gangster movie says it was inspired by personal experiences.
7. Black Mass (2015) – Johnny Depp upping his game as a gang legend
Ever wanted to watch a totally unrecognizable Johnny Depp? Look no further. In Scott Cooper's thriller, the Hollywood star slips into the shoes of the legendary Irish-American gangster Whitey Bulger.
Bulger was a bloodthirsty gangster who went on to become one of the FBI's key informants in the 1970s. The movie is set in Boston and features some of the actual main crime scenes of the time.
6. Cardboard Gangsters (2017) – an instant Irish gangster hit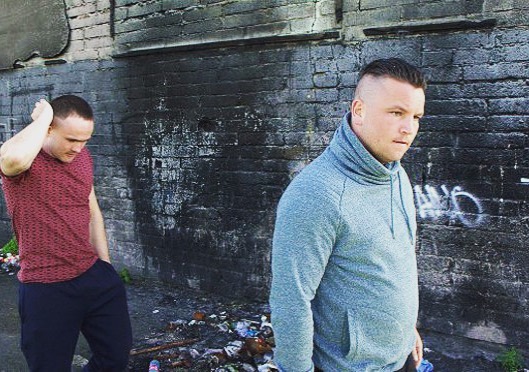 A new but instant classic, Mark O'Connor's film sees an Irish wannabe gangster and his 20-something-friends attempting to take control of the Darndale drug trade, while fighting a rival gang led by his Dad's former best pal.
"Cardboard Gangsters" was the most successful Irish movie in 2017 and is loosely based on real events in the area. 
Related: Where does "Cardboard Gangsters" rank on Meanwhile in Ireland's list of the best movies on Netflix and Amazon Prime
5. State of Grace (1990) – a breath-taking classic with Sean Penn
The man behind some of U2's most iconic music videos, Phil Joanou, sends his lead character Sean Penn back to his roots in New York's Hell Kitchen where he is to infiltrate the Irish mob as an undercover cop. Trouble is, the gang is run by one of his childhood friends. 
"State of Grace" was partly inspired by the infamous Hell's Kitchen mob known as the Westies.
4. The General (1998) – a movie portrait of Dublin's gangster king
Written and directed by John Boorman, this Irish crime movie portrays Dublin's infamous underworld boss Martin Cahill (played by a stunning Brendan Gleeson), better known as "The General".
He was the king of the gangster scene in the 1980s which didn't go unnoticed by the IRA. "The General" has won several awards including "Best Director" in Cannes 1998.
3. Gangs of New York (2002) – an epic and star-studded underworld thriller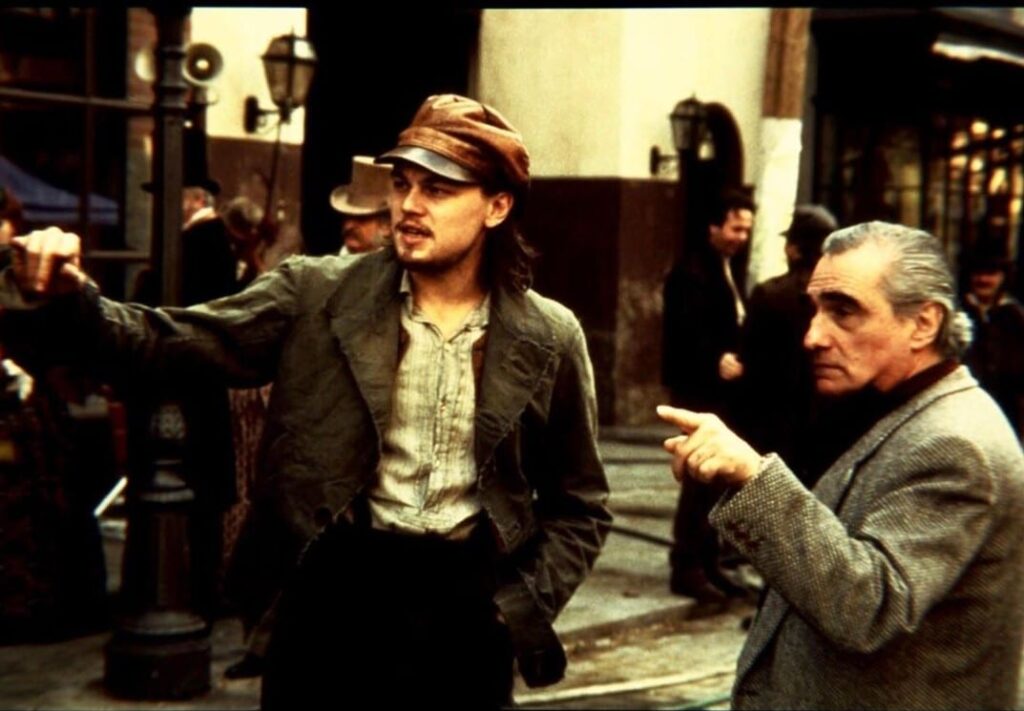 Set in the Five Points district of New York, Martin Scorsese's 19th-century-thriller sees Irish immigrant Leonardo DiCaprio challenge the legendary gang leader Bill the Butcher (played by Daniel Day-Lewis) to avenge his father's death. 
"Gangs of New York" was inspired by true events and people (the main villain was known as William Poole in real life) and was nominated for ten Academy Awards.
Read more: Do you agree with our summation of Cameron Diaz's go at the Irish accent on our article of 10 times Hollywood movies ruined the Irish accent
2. The Irishman (2019) – Scorsese's latest big screen hit
Another Martin Scorsese hit and the latest addition to the list of epic Irish gangster movies, "The Irishman" tells the life story of World War II veteran Frank Sheeran (Robert de Niro) that quickly climbed the career ladder with a Pennsylvania mafia clan.
Offering thrilling insights into the world of organized crime and with a star-studded cast, including, besides de Niro, Al Pacino and Joe Pesci, this is a film certainly not to be missed!
1. The Departed (2006) – our favourite of all Irish gangster movies
Coming from the opposite ends of the law, Hollywood beaus Matt Damon and Leonardo DiCaprio infiltrate the Massachusetts State Police and the Irish mafia, starting a race to discover each other's identity.
Martin Scorsese's thriller, also starring Mark Wahlberg, Jack Nicholson, and Alec Baldwin, won four Academy Awards including "Best Motion Picture of the Year", the hearts of film geeks around the world, and tops our list of the best Irish gangster movies of all time.
Your questions answered about the best Irish gangster movies
You may still have some outstanding questions after reading our article, but not to worry, you are in the right place! Here, we have compiled the most commonly asked questions about the best Irish gangster movies to us and from online.
Who is the most powerful Irish gangster?
'Whitey' Bulger, played by Johnny Depp in Black Mass, is perhaps the most notorious Irish-American gangster of all time. Daniel Kinahan, on the other hand, is perhaps the most powerful Irish gangster.
Who is best gangster in movies?
This is always subjective, but some of the best gangsters in movies are Bill 'The Butcher' Cutting from Gangs of New York, Frank Costello from The Departed, Tommy DeVito from Goodfellas, and Don Vito and Don Michael Corleone from The Godfather movies.
What is the gangster movie about Irish brothers?
This is The Boondook Saints, two Irish Catholic brothers who take on the Boston mob.
What is the movie about the Irish hitmen?
This is In Bruges, which features two of the best Irish actors in Colin Farrell and Brendan Gleeson. They play two Irish hitmen sent to Bruges after a recent job didn't go as planned.
MORE MII ARTICLES ON MOVIES
Top 10 best movies inspired by Irish mythology
Top 10 best Liam Neeson movies of all time
Top 10 best Colin Farrell movies of all time
Top 5 cheesiest Irish movies, ranked