We are joking legends, so obviously, we love a good knock-knock joke, here are ten hilarious Irish knock-knock jokes that will guarantee laughter.
Knock-knock jokes have been around for centuries, and although the true origin is not known, it is speculated they come from a scene in Shakespeare's Macbeth, which was written in 1606.
In the play, a porter is awoken from his drunken slumber when someone knocks on the door. This is potentially the first knock-knock joke, and it goes like this:
"Knock, knock! Who's there, i' the name of
Beelzebub? Here's a farmer, that hanged
himself on the expectation of plenty: come in
time; have napkins enow about you; here
you'll sweat for't.

Knock, knock! Who's there, in the other devil's
name? Faith, here's an equivocator, that could
swear in both the scales against either scale;
who committed treason enough for God's sake,
yet could not equivocate to heaven: O, come
in, equivocator."
Since then, knock-knock jokes have travelled throughout the world and have taken on many subjects.
They can range from innocent, childish jokes to naughty jokes (the latter seems to be what the Irish prefer) and so that is how we became lovers of the specific joke type.
Knock knock jokes are generally seen as childish, with the image if someone knocking on the door, followed by a witty pun at the end, some clever, some not so much, but they have evolved to suit all age groups.
Putting our unique sense of humour together with the traditional knock-knock joke was just inevitable, and what was produced got the whole crowd laughing. So, let's check out ten hilarious Irish knock-knock jokes that will guarantee laughter.
Meanwhile in Ireland's top tips for telling Irish knock-knock jokes
Mimicking an Irish accent when telling an Irish knock-knock joke can really add to the value and authenticity of the joke, and make it even funnier!
Irish knock-knock jokes are usually light-hearted and quite friendly, so stick to this theme when telling your Irish knock-knock joke.
It can be funny to use familiar phrases within your Irish knock-knock joke, such as "May the road rise up to meet you". Using Irish names can help too.
Tailor your jokes to suit St Patrick's Day if the holiday is just around the corner! Your jokes could focus on the colour green, St Patrick or the parades.
Lastly, use the knock-knock joke format such as this: Knock Knock. Who's there? Irish. Irish who? Irish you a Happy St Patrick's Day! This would even fit in with the best Irish jokes for kids!
10. Ah, thanks – it's thank you, not tank you
"Knock, knock
Who's there?
Tank!
Tank who?
You're welcome!"
9. Yodelling – does anyone yodel in Ireland?
"Knock! Knock!
Who's there?
Old lady!
Old lady who?
I didn't know you could yodel!"
8. Open up – Irwish I was Irish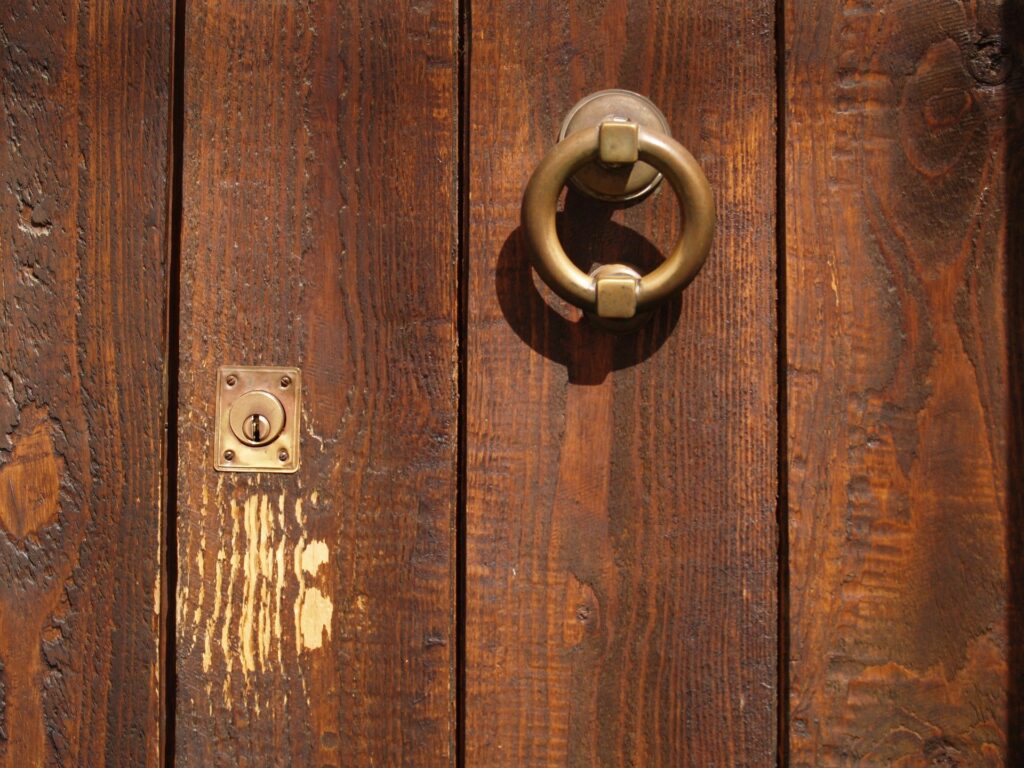 "Knock! Knock!
Who's there?
Irish.
Irwish you would let me come in."
Related: For more craic, have a read of our article on the top 5 best Paddy Irishman jokes of all time, ranked!
7. Moneylender – you'll be paying interest on that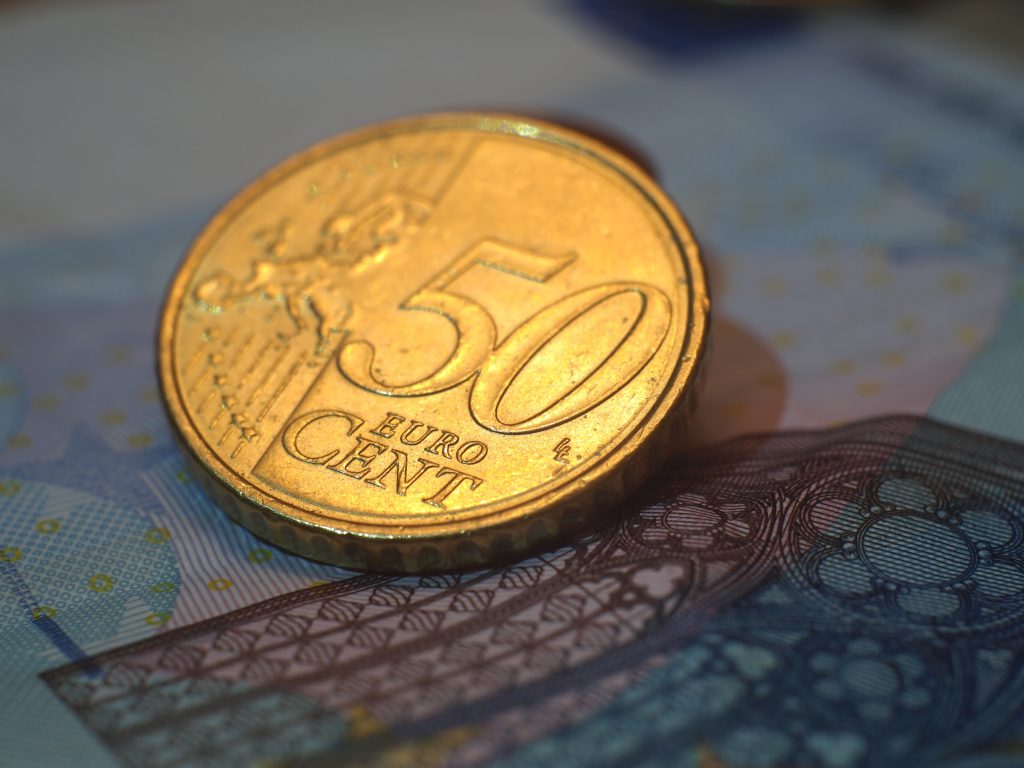 "Knock, knock!
Who's there?
Ireland who?
Ireland you money if you promise to pay me back."
6. Please stop! – can't stop, won't stop
"Knock, knock.
Who's there?
Police.
Police who?
Police stop telling these awful knock-knock jokes!"
5. Erin go bragh – Aarons are sick of this one
"Knock, knock!
Who's there?
Aaron.
Aaron who?
Aaron go bragh, and all that Irish talk!"
Read more: Want more of a laugh? Cast your eye over this piece on 5 of the BEST Irish jokes that will leave you in STITCHES
4. Let's go – a joke to be used once a year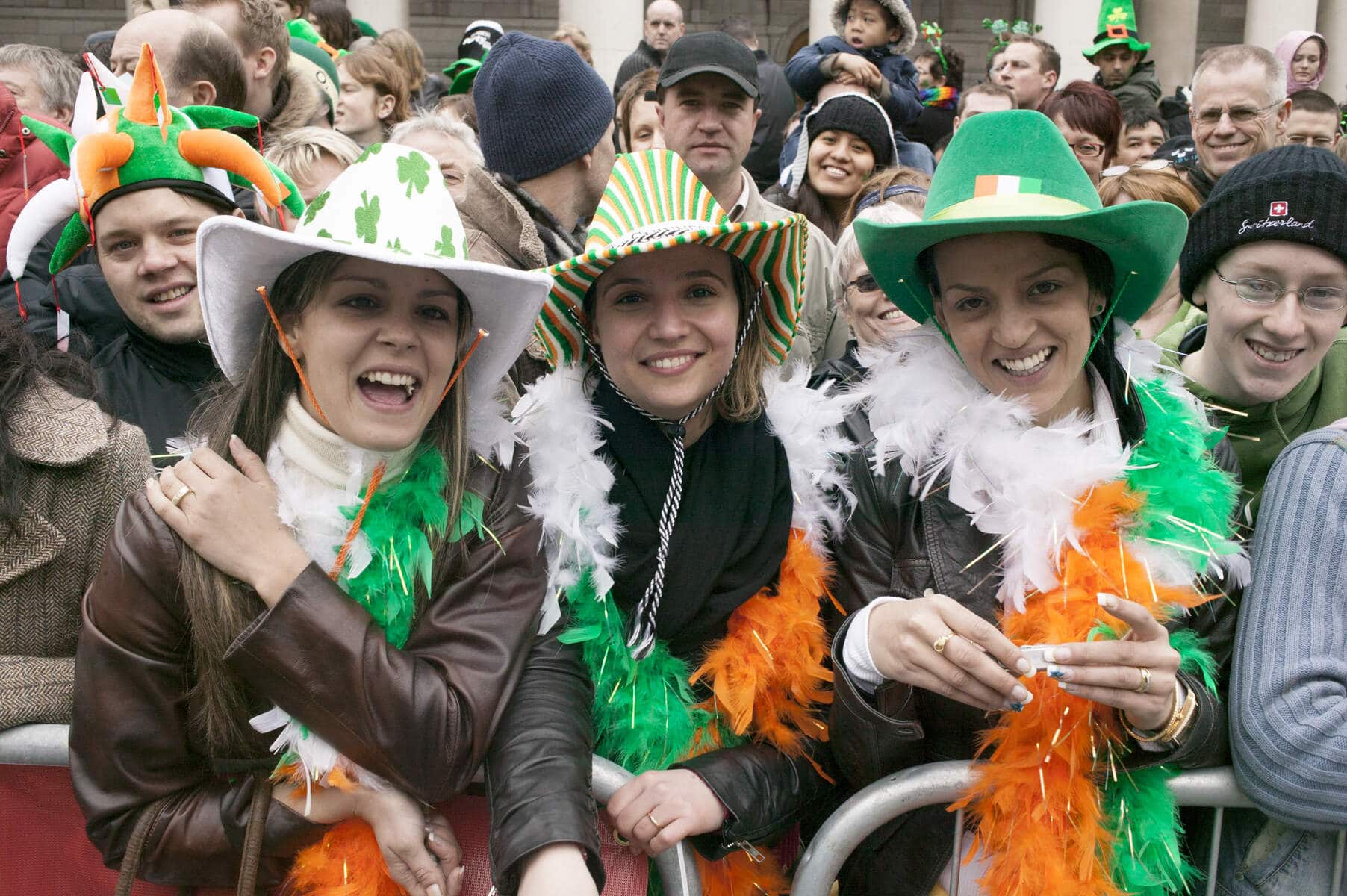 "Knock, knock.
Who's there?
Pat.
Pat who?
Pat your coat on, and let's go to the St. Patrick's Day parade!"
3. Always wear green – what other colours are there?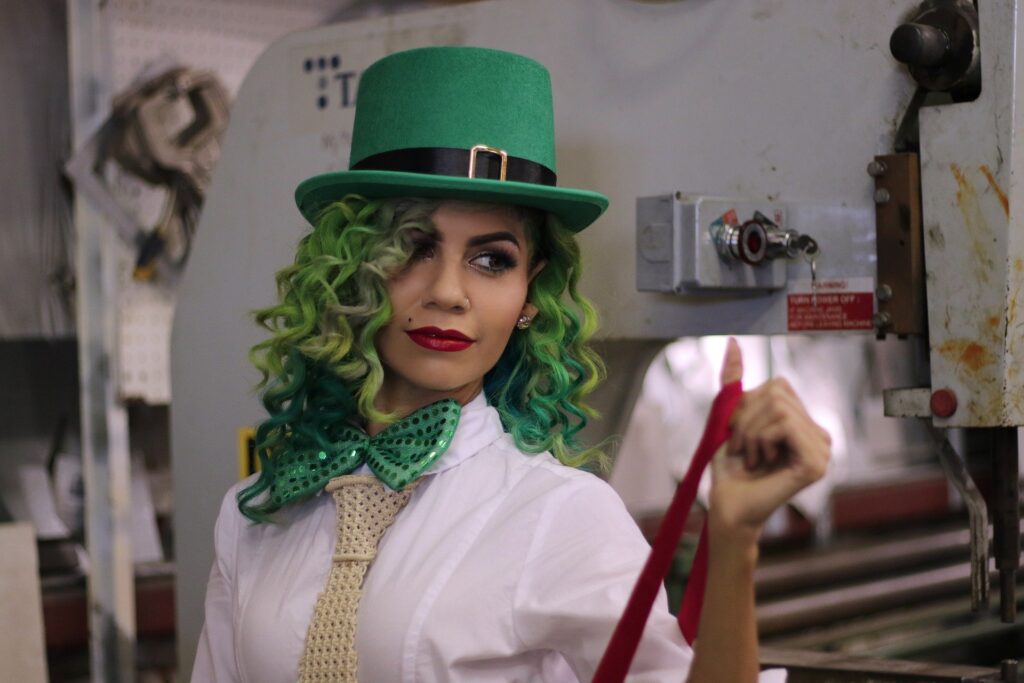 "Knock, knock!
Who's there?
Warren.
Warren who?
Warren any green today?"
2. What do cows say? – we knew that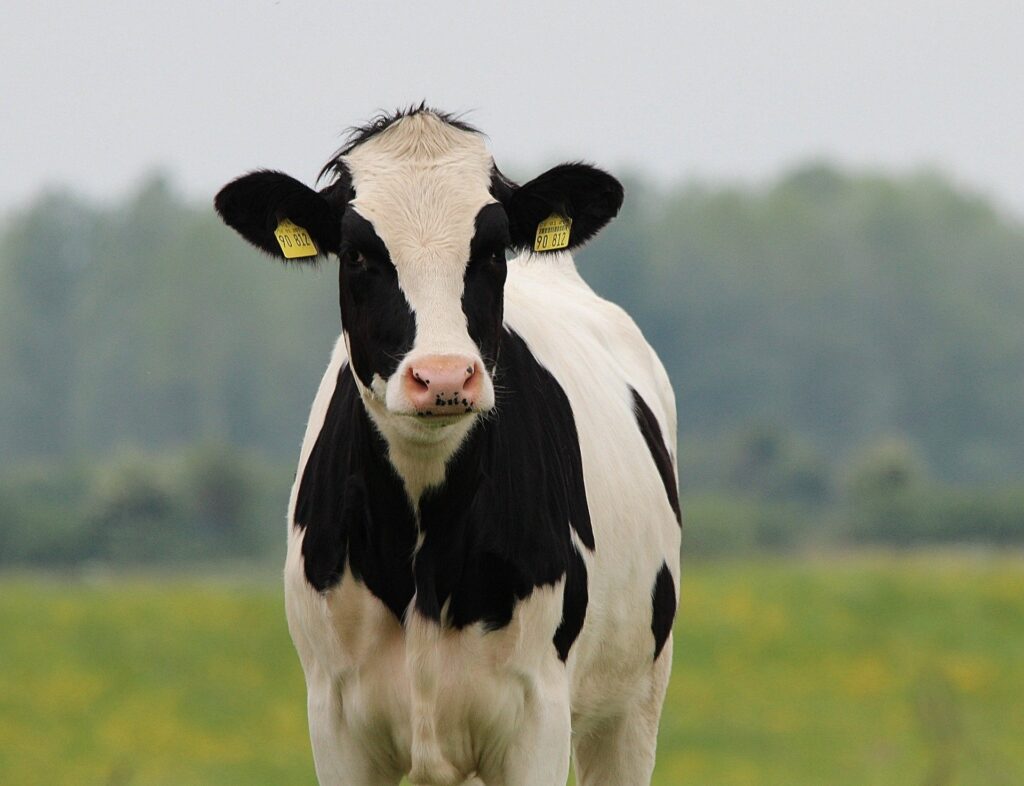 "Knock, knock!
Who's there?
Cows go. Cows go who?
No, silly. Cows go moo!"
Read: See Meanwhile's article on five SAVAGE Irish jokes that will leave you in STITCHES
1. An Irish slagging – ah, be nice now
"Knock, knock!
Who's there?
Don.
Don Who?
Don be putting down the Irish now!"
As the Americans would say, knock-knock jokes are so corny, we call them cringe-worthy, but that's what makes them so funny.
Say knock-knock to anyone around the world any they instantly know what's going to follow, it's a joke that has become world-famous, and it's one of the first jokes we ever hear as kids.
Knock-knock jokes are all about surprise, and even if someone assumes they know what's coming, they probably don't.
The beauty of these jokes is that they are endless and you can create a joke with almost any subject.
It's true that the Irish seize absolutely every opportunity to make a sarcastic comment, pun, or silly dad joke and they don't take offence from stereotypical Irish jokes either because there's always some hilarious truth to them.
When it comes to the format, the actual knock-knock joke we use today emerged in 1936, in a newspaper and went like this:
"Knock, knock!
Who's there?
Rufus.
Rufus who?
Rufus the most important part of your house."
Now, we don't know about you, but aren't the modern versions so much better? Especially the Irish ones.
There's no doubt that these jokes are here to stay because if they weren't catchy, they wouldn't have stuck around since the 1600s.
Your questions answered about the most hilarious Irish knock knock jokes
If you still have some questions left after reading our article, then you have come to the right place! Here, we have put together the most frequently asked questions to us and from online about the most hilarious Irish knock knock jokes.
What is a funny clean Irish joke?
Here is a funny and clean Irish joke: "What do Irish ghosts drink on Halloween? BOOOOOOOOs".
What's a good short Irish joke?
"Two lads were on the opposite side of the River Lee in Cork. 'How do I get to the other side of the river?', one lad shouted to the other. 'Sure you're on the other side', replied the other.
What is the personality of the Irish people?
Irish people have a reputation for being very friendly and easy-going. Irish people love to have a laugh and tell each other fun stories, and most of all the Irish are very good at laughing at themselves and not taking themselves too seriously.
What is so special about Irish people?
When you come to Ireland, you will notice the warmth, friendliness and hospitality of the Irish people that makes them so special. If you decide to marry one, here are 10 hilarious marriage jokes with laughter guaranteed.
MORE MII ARTICLES ON HILARIOUS IRISH JOKES
Top 5 best Paddy Irishman jokes
Top 10 classic Irish DAD JOKES
Top 10 hilarious jokes about the Irish that will leave you in stitches
Top 10 hilarious Irish dirty jokes (laughter guaranteed)
Top 10 hilariously funny Irish jokes that will get the whole pub laughing