When you think of Ireland, the mind instantly conjures images of lush green landscapes, spirited celebrations, and a rich tapestry of culture and tradition.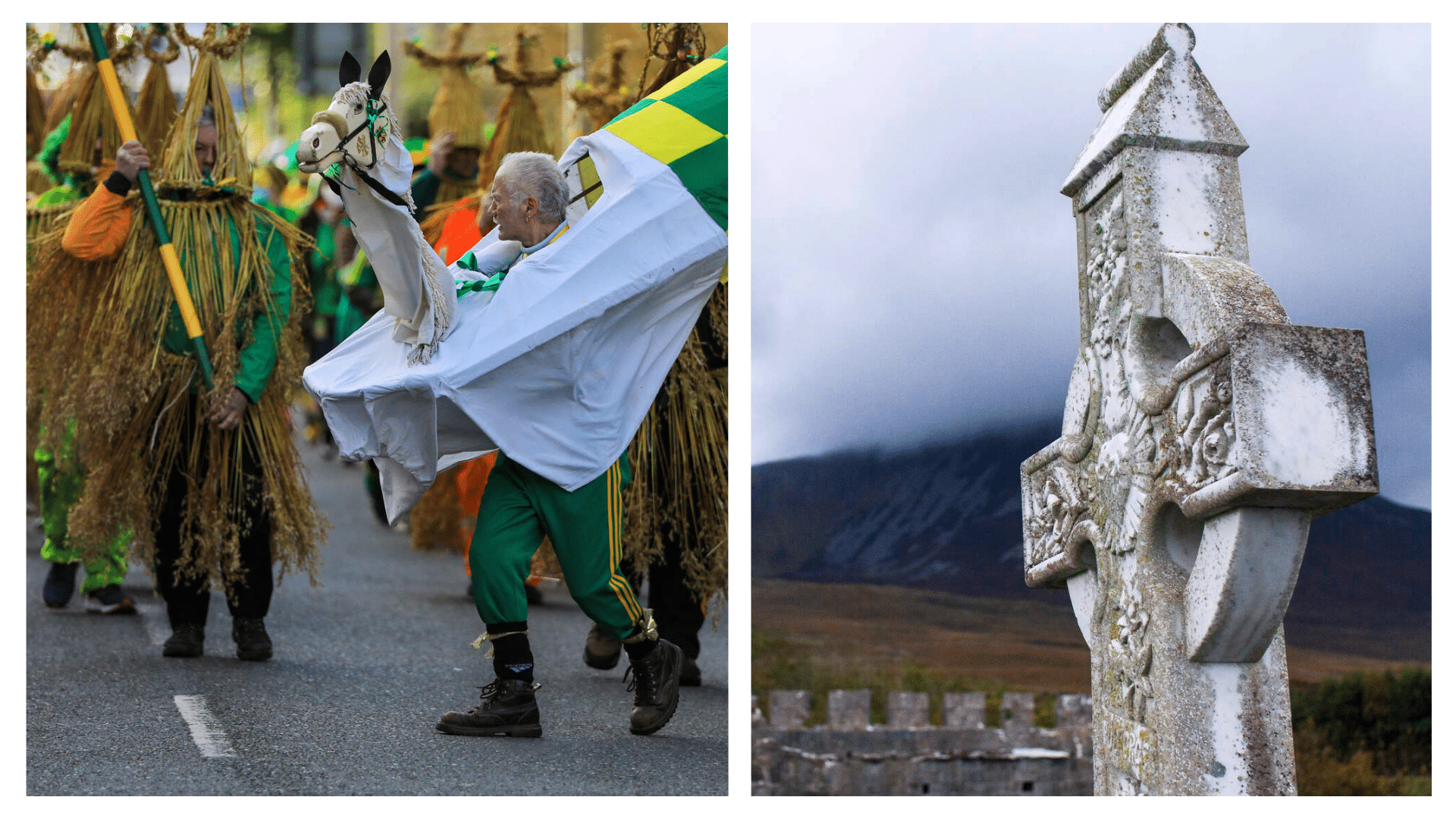 Irish people have a deep-rooted connection to their heritage, which is beautifully reflected in the many rituals that continue to be observed.
In this article, we'll delve into the top ten traditional Irish rituals that are still very much a part of the modern Irish way of life.
From unique festivals to spiritual practices, let's explore the interesting world of Irish rituals.
Meanwhile in Ireland's fun facts about Irish rituals and traditions:
Traditional Irish music is a huge part of Irish culture. It features the fiddle, the harp, the bodhrán, and the tin whistle, to name a few instruments.
Irish culture and tradition are largely celebrated through symbols, history, and heritage. For example, the Claddagh is one of the most prominent symbols of Irishness.
St. Stephen's Day, the day of the 'Wren Boys', has ancient roots in Irish paganism.
10. The Croagh Patrick pilgrimage – Ireland's famous pilgrimage
County Mayo's Croagh Patrick is an important site of Catholic pilgrimage in Ireland. As the legend goes, St. Patrick spent forty days of Lent on this mountain on his missionary expedition through Ireland.
Nicknamed "the Reek", Croagh Patrick is still the destination of one of the world's biggest Catholic pilgrimages, a destination for followers of all religions around the world.
Address: Glaspatrick, Co. Mayo, Ireland
9. Festival of Imbolc − welcoming the start of spring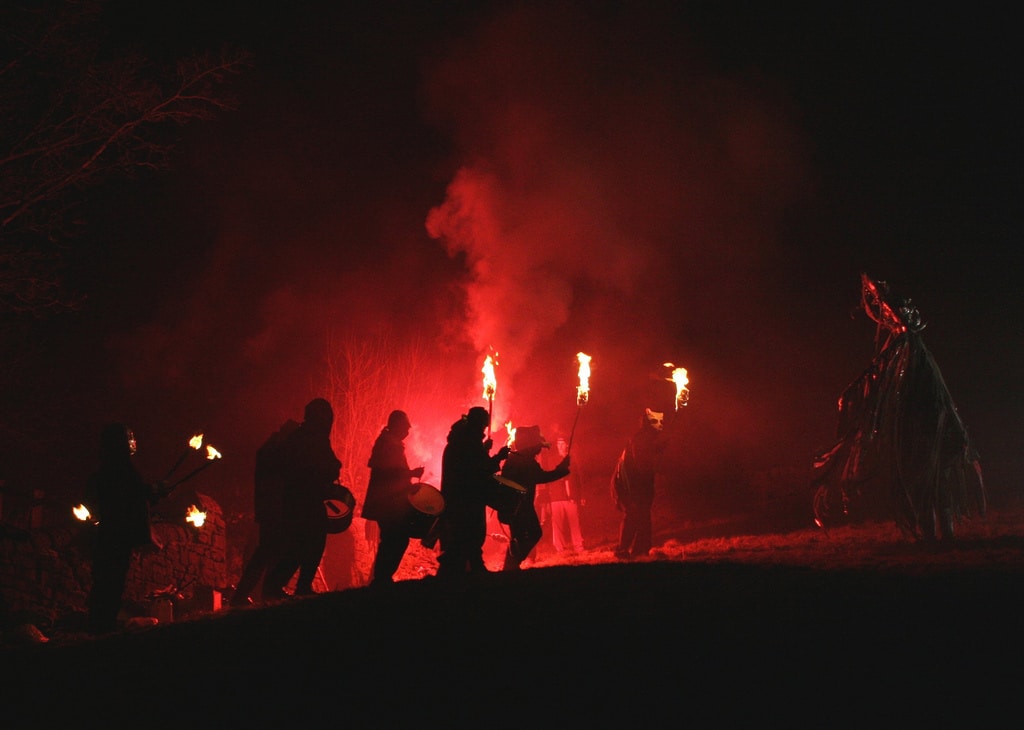 Also known as St. Brigid's Day, Imbolc is a Celtic pagan festival that marks the beginning of spring.
Celebrated on 1 February, it's a time to acknowledge the changing seasons and embrace the promise of new life.
This ancient Irish tradition still finds a place in modern-day celebrations. In fact, St Brigid's Day became a permanent public holiday in Ireland in 2023.
RELATED: St Brigid's Cross: the meaning and history of the Irish symbol.
8. Festival of Samhain − the origin of Halloween
One of the biggest Irish rituals that still exists today is the festival of Samhain. Samhain, also the Irish word for the month of November, is one of the most iconic Celtic pagan festivals and is the origin of Halloween as we know it.
This celebration, marking the end of the harvest season and the beginning of winter, is a time when the veil between the living and the spirit world is at its thinnest. There are Samhain celebrations all over the country during October and November.
7. Christmas in Ireland − a time of magic and old rituals
Christmas in Ireland is a special occasion filled with enchantment. There are many unique rituals that families still practice to this day that originated centuries ago.
Families gather around the fire to share stories, enjoy traditional Irish food, and even leave out a mince pie and a glass of milk (or whiskey) for Santa.
Families attend midnight mass on Christmas Eve, leave a light in the window to guide loved ones home, and many other festive traditions. These are rituals that seamlessly blend the magic of Christmas with Irish folklore.
READ MORE: Top 10 things Irish mammies do best at Christmas.
6. St. Patrick's Day − celebrating Ireland's patron saint
St. Patrick's Day is a vibrant and colourful celebration of Ireland's patron saint. It's not just about parades and green attire; it's also a reminder of the deep Christian roots in Irish culture.
The day is marked with church services and a sense of unity among Irish people (as well as a beer or ten, of course).
This old Irish ritual of St. Patrick's Day celebrations is marked all around the world today.
5. The Irish Wake – one of Ireland's longest-lasting traditions
Irish wakes are held in the lead-up to a funeral after a loved one has passed away. An inherently Catholic practice, the wake is an integral part of the Irish funeral process to this day.
At the wake, families mourn the passing of their loved one while also sharing stories, having a drink, and celebrating the life that the person once lived. This is a tradition that lives on in today's society.
RELATED: Top 10 most beautiful Irish funeral blessings.
4. Irish folklore – stories of fairies, banshees, and more
Irish folklore is replete with tales of fairies, banshees, and otherworldly creatures. These stories are not just for entertainment; they are a way to teach valuable life lessons and guard against evil spirits. The tradition of storytelling lives on.
3. The Wren Boys and the Hunting of the Wren – out with the old, in with the new
St. Stephen's Day ('Lá an Dreoilín' in Irish), celebrated on 26 December, sees groups of 'Wren Boys' take to the streets to hunt the wren, a symbol of the old year and the arrival of the new.
This ancient Irish tradition serves as a reminder of renewal and the cyclical nature of life.
2. Puck Fair – crowning a Goat King
Puck Fair, held annually in Killorglin, County Kerry, is a fascinating ritual where a goat is crowned as the 'King of the Fair'.
This tradition, which dates back over four centuries and has pre-Christian roots, brings the local community together in an extraordinary way.
1. Biddy Boys and the Festival of St. Brigid – one of the most unique Irish rituals
On St. Brigid's Day (1 February), Biddy Boys, typically adult men, don costumes and carry St. Brigid Dolls known as 'Brídeogs', which are traditionally crafted from their grandmothers' hair. A prize is awarded to the best-dressed Biddy Boy.
The Biddy Boys tradition is primarily observed in South Kerry, as well as in select regions of County Cork, County Kildare, and County Fermanagh.
Notable mentions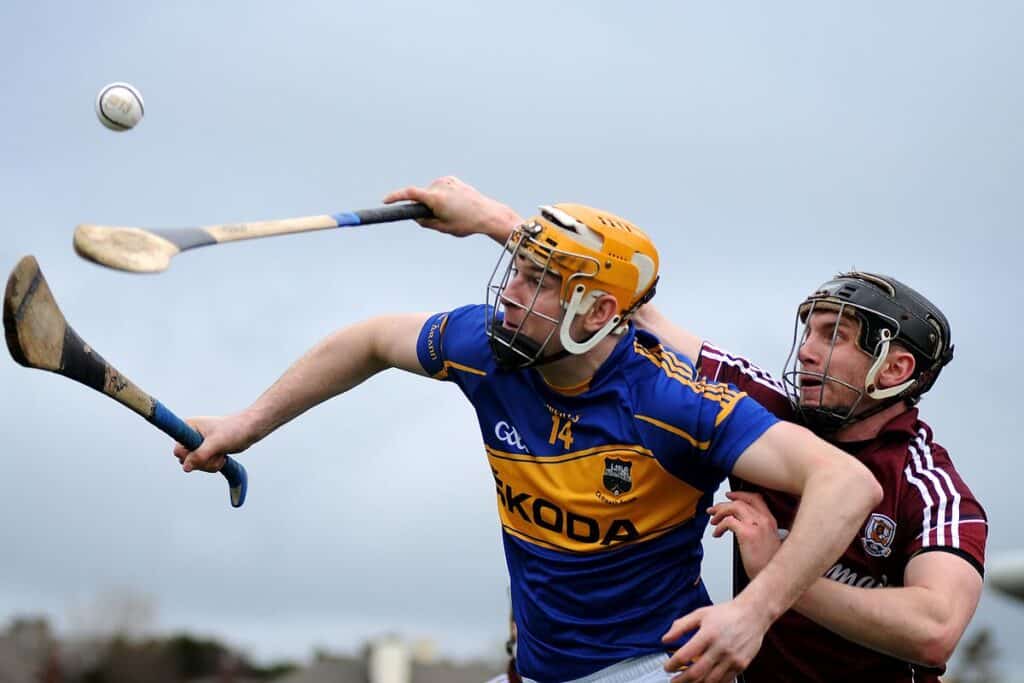 Sports: Ancient sports like hurling, Gaelic football, and camogie remain super popular sports in Ireland today.
Dance: Music and dance are some of the oldest traditions of Ireland – for example, jigs, reels, and ceilis. Plus, Riverdance, a captivating spectacle of Irish dancing, has captivated audiences worldwide.
Traditional Irish music: Nothing stirs the soul quite like traditional Irish music. From the fiddle's haunting melodies to the melodious harp, Irish music is more than just a form of entertainment.
It's a celebration of Irish culture and the age-old tradition of storytelling through music. While not typically seen as so much of a ritual, traditional Irish music has become ritualistic in that it represents everything about Ireland.
Pub culture: Irish pub culture is renowned worldwide. It's not just about having a drink; it's a social ritual that fosters a sense of community. The Irish pub is where stories are shared, friendships are formed, and the Irish spirit thrives.
Your questions answered about Irish rituals
What is the significance of Irish rituals in modern times?
Irish rituals serve as a bridge between the past and the present, preserving the essence of Irish culture and connecting communities through shared traditions.
How has Christianity influenced Irish rituals?
Christianity has left an indelible mark on Irish rituals, from the celebration of St. Patrick's Day to the incorporation of Christian themes into various traditional festivals.
How do Irish rituals help to ward off bad luck and evil spirits?
Many Irish rituals, especially those involving storytelling and the honouring of saints, are designed to impart wisdom and protect against evil forces.